RBT conducted a Physiotherapy Session to enhance employee health and productivity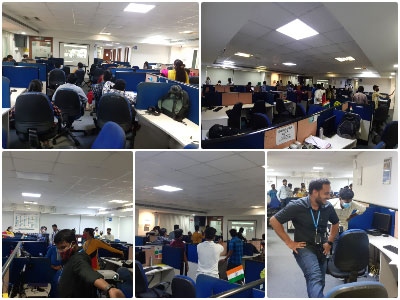 Employee well-being is just as essential, if not more important, than their talents and abilities to handle the work they were hired to accomplish. Organizations that care for their employees are more likely to retain their employees and have a more employee engagement that wants to grow with the company.
Ray Business Technologies has conducted a physiotherapy session to enhance employee's health and Productivity. Dr. Ayesha has shared wonderful tips on this session.
Dr. Ayesha is a sports physiotherapist holding a master's degree in Sports from Apollo college of Physiotherapy. She is specialized in handling athletes and effectively treating them using techniques like Myofascial release, lymphatic draining and Mobilization techniques. She is also trained in Pilates and her expertise are in training Pilates for Athletes and Geriatric population.