Ray Business Technologies at Kentico Day Dubai 2018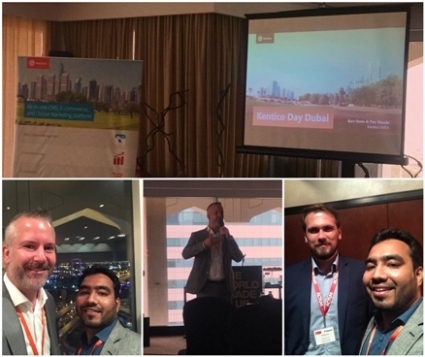 Kentico Day was held on 17 October 2018 at Dubai, as the world-renowned CMS platform was back for the third year. The event was very well-received in the Middle East as a host of attendees turned up for the day, underlining a strong corporate lineup. The Vice President of Sales for EMEA and Latin America Bart Omlo marked his presence as the senior-most Kentico executive at the event. As a Gold Partner, Raybiztech underlined its commitment and renewed its passion to serve clients with its deep expertise and knowhow.
Raybiztech AVP Sales Sarthak Samanthara attended the keynote address, and had an interaction with Mr Bart Omlo, Vice President Sales EMEA and Latin America at Kentico. Mr Sarthak also had an opportunity to meet Mr Radek Zima from Actum on the sidelines of the summit.
About Raybiztech
Raybiztech is a CMMI Level 3 technology consulting and IT Services firm that focuses on leveraging technology-driven platforms for driving core business processes to serve customers and clients. As a Gold Partner for Kentico Software, we offer complete spectrum of services around Kentico CMS that include development, integration, and deployment. Our resources are trained to handle a diverse range of needs and understand CMS requirements of clients across various sectors.