Proactive, Open, Quality & Customer Focused Team
There is no substitute for having the right people, but in the highly specialized and technically sophisticated field of IT Services, it is a necessity. Raybiztech's management team is comprised of highly-skilled individuals with strong IT services experience and expertise.
Ajay Ray, Co-Founder & Managing Director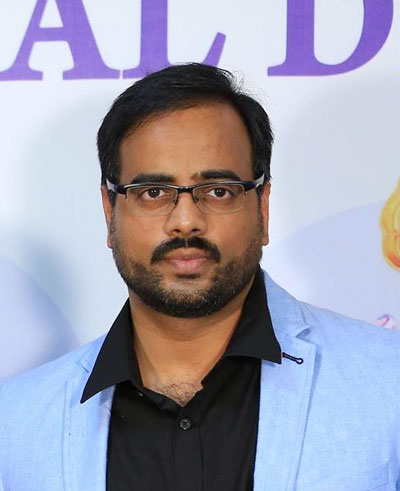 The one word that defines Ajay Ray, the Managing Director of Raybiztech, is dynamism. He believes that you must reinvent on regular intervals, keep investing in your core capabilities and grow at faster pace. The mantra has worked for Raybiztech.

Mr. Ajay Ray, with over 22 years of Business and Technology experience, has worked extensively on Technology and Business Solutions, new market development, thought leadership, mentoring startups, and managing profitable delivery centers for leading IT multinationals.

Mr. Ajay Ray has excellent experience in diverse areas encompassing sales & marketing, strategic planning, P&L management, business acquisition, budget implementation, relationship management, and people management. He has been a speaker at several Conferences and Seminars on topics ranging from International Business, Entrepreneurship, People Management, Leadership, Project/Program Management, Information Security and Digital Transformations.

Mr. Ajay Ray is focused on creating value, delivering results and enabling growth for all stakeholders. He is regarded as a Business leader with successful track record of creating and scaling multi-million technology businesses in various worldwide geographies, in turn growing stakeholder value.

As a thought leader and strategy practitioner, Ajay has been instrumental in the development and operationalization of organization's strategy. With Effective communication, excellent leadership and management skills, Mr. Ajay Ray seamlessly builds strong ties with clients, senior management and company associates.
Mr. Ray is the driving force of Raybiztech's strategic direction and marketing focus. Under his leadership, Raybiztech has grown into a leading Global IT Solution company. Armed with Strong Managerial and Leadership Skills, he has years of experience in developing strategy and direction for the company. He is an MBA in IT Management from GJU, Hissar.
Ajay Gupta, Co-Founder & CEO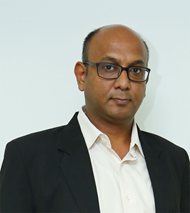 If you haven't met Ajay Gupta before, you might walk past him in the office, mistaking him for just another associate. The CEO of Raybiztech wears his success - and designation - lightly. But once you connect with him, you quickly notice the leadership radiance that seems to be a part of his persona. Gupta, as he is popularly known, combines his humility and simplicity with a sociable and meticulous nature - a potent combination.

Mr. Ajay Gupta has over 21 years of experience in building and growing successful Global Software Services Organizations. Prior to Raybiztech, he was the Global Delivery Head of Mann India. He also led the implementation of Quality and cross-departmental processes for quality assurance at his previous companies.

As Raybiztech's Chief Executive Officer, Mr. Gupta is responsible for the strategic and operational leadership in the company. Mr. Gupta also heads the Global Delivery Team, including product and customer support services. He has been instrumental in transforming Raybiztech into a leading IT Solutions company and expanding its global delivery & execution capabilities.

Mr. Gupta holds Bachelor Degree in Mechanical Engineering from Osmania University.
Eugene Paden, Chief Technology Officer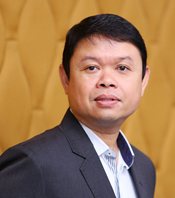 With over 25 years of technology experience, Mr. Eugene Paden, has been creating, delivering and implementing business transformation solutions aligned with business strategies and objectives, improving business performance and revenue generation. He is highly accomplished in conducting research, building technological architecture, product and business development and delivery. Mr. Eugene is passionate about managing teams and providing targeted training and development for optimal employee performance and increased productivity.

Mr. Eugene has technical proficiency in cloud based services, over the top (OTT) media services, systems and network administration, database administration, data analytics, object oriented development and agile development practices. He has led successful critical digital transformation project in top enterprises worldwide, including ABS-CBN, Zee Media Corporation Ltd (USA), Microsoft and Colgate Palmolive.
Prajnajit Mohanty, Chief Decision Scientist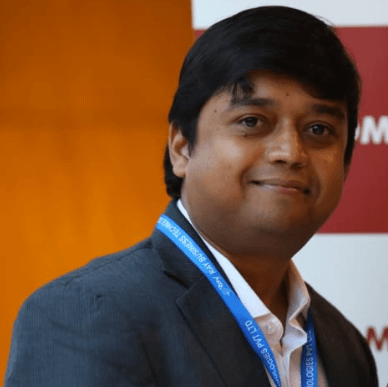 Prajnajit is an AI Delivery Leader & Management professional having 18+ years of experience in the fields of Artificial Intelligence, Decision Science, Analytics & Business Intelligence with global exposure, working with Fortune 500 Clientele in various geographies spanning across BFSI, Retail, Pharma and Telecom industries.

Prajnajit has extensive experience in Google Cloud Platform AI tools & Cloudera Data Science Workbench with special focus on integration with BigData Ecosystem.

Prajnajit is inspired by Artificial Intelligence and feels the ultimate utilization of technology lies in uplifting the quality of human life & environment.
Rajesh Chungath, Solution Architect, Microsoft Technologies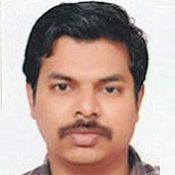 From helping companies to solve complex business problems to achieving exemplary successes in implementing technology solutions, Rajesh shown what a "can do" attitude actually can do! During his over 14 years of illustrious career, he has been involved in creating, delivering and implementing technological solutions for different verticals and technologies, successfully.

He has deep technical expertise on ERP, CRM, CMS and application audits with valuable knowledge on Cloud, Networking, various administrations and virtualizations. He is passionate about providing top technology solutions and architecture for optimal performance and increased productivity to businesses in Telecom, Education, Government, Healthcare, Oil & Gas, Construction, Retail, BFSI and Manufacturing.
Vasu Yerramsetti, Solution Architect, CMS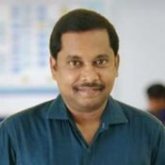 Vasu Y, with his years of dynamic experience in CMS Solution Architecture, adds magic to our delivery that brings functionality to pretty designs and solutions' markups. Vasu designs and maintains the solution architecture for some of our clients' most complex and business-critical systems.

He has been with Ray Business Technologies since 2010, has established himself as trusted mentor and adviser to our key clients, helping client to embrace change and scaling up operations. With over 15+ years of experience in IT, Vasu has led various teams, delivering Enterprise Applications using Microsoft Technologies stack, including Architecture, analysis, system design, process modeling, data modeling, database design, development, implementation and quality testing.

Vasu is also a Certified Microsoft Specialist, Certified Kentico 12 Developer, Dell Boomi Professional Developer and an expert in Agile Development methodology, specialized in CMS, WCMS, e-Commerce, Intranet, Marketing Automation, Performance Enhancements, on Kentico, Sitecore, Sitefinity and SharePoint.
Sarthak Samantara - AVP, Sales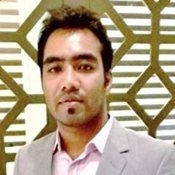 An experienced Enterprise Software sales professional with 9+ years of experience, Sarthak has a successful track record of extensive selling of software services and closing complex sales deals.

A firm believer of Jill Konrath's quote, "Sales is an outcome, not a goal. It's a function of doing numerous things right, starting from the moment you target a potential prospect until you finalize the deal.", Sarthak takes great pride in understanding client's technology requirements and providing them most appropriate solutions with greater ROI.

With his excellent command and rapport with functional, technical, pre-sales and management; Sarthak can always put together right teams to brainstorm together to find better ways to approach a software development project. No stone is unturned in his prescribed process. As a sales strategy guy and a speaker, Sarthak presents everything in copious & seemingly exhausting mundane detail to Raybiztech's clients and technology partners.
Venkat Anand - Delivery Manager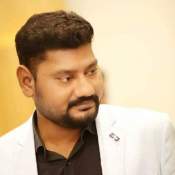 Venkat Anand is an accomplished leader, certified scrum master with over 15 years of experience in creating and managing repeatable, predictable and sustainable operating model to drive growth and business continuity. Lead global Teams in various responsibilities, now working in Australia.

Vastly experienced in managing large Application Development and Service Delivery and Support and Maintenance programs for Retail, Education, Health care, Finance, Insurance, Media and Entertainment domains.

Expertise in software estimation, budgeting, costing, developing project scope and writing technical specifications for the change orders. Facilitate Wholesale PMO - Risk defined work efforts, remediation efforts and readiness for reviews as a leader for business transformation.

Strong technology services professional skilled in Kentico, Asp.net and MVC technologies, Agile/DevOps Methodologies.

Venkat holds M. Tech. degree from JNTU, Hyderabad.
Srinivas Suppala - Head, User Experience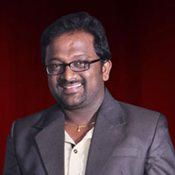 With over 12 years of solid web and product UI/UX development experience, Srinivas leads Raybiztech's UI design team with passion. He has In-depth experience in Graphic design principles to produce creative, innovative and professional enterprise level applications.

Srinivas has worked with global companies in BFSI, Media, Education, Healthcare and manufacturing verticals, and provided cutting-edge Design Solutions. He is equally strong with latest UX and Web Development Technologies to ensure he keeps the pace up with rapidly changing technology landscape.
Mahendra Pratap Mishra - APM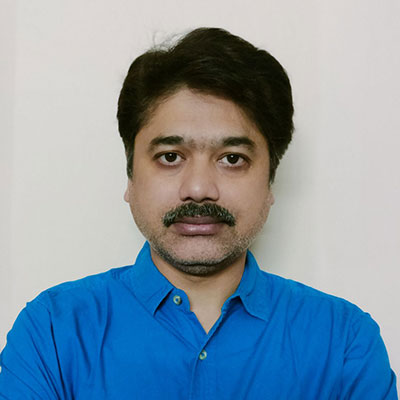 Think of best mix of Functional and Technical expertise, and you will find Mahendra as the right man to lead your next Technology projects. Mahendra has shown greater maturity than his superlative 14 years of IT experience and played vital roles in Projects' Delivery as Technology Specialist and project manager.

Mahendra worked has excellent command over Microsoft technology stack. He has experience in providing both business and technical solutions, and handling medium to large projects. With his natural flair in client and team management, he worked in diversified domains like logistics, healthcare, education and hospitality.

Mahendra has completed his Bachelors Degree from Sambalpur University, India.
Swapna Narayandas - Asst. Solution Architect
Swapna Narayandas is Asst. Solution Architect, and Certified Kentico and Microsoft Web Applications Developer. She is like the Swiss Army Knife of developers - flexible, adaptable and always dependable.

Swapna completed her Computer Science Engineering degree from JNTU, Hyd and started her professional career with Ray Business Technologies. She has been involved in requirements gathering & analysis, database design, estimations, development and delivery. She has been delivering world class solutions on Kentico right from ver 7.x - ver 11.x and now ver 12.

Her particular areas of specialization include solution architecture, third party systems integration and CMS trainings. In her spare time, Swapna enjoys cooking, travelling and playing with her cute daughter.
Naveen Kunchakuri - Senior Project Manager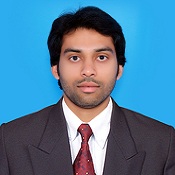 With over 10 years in Technology and Project Management, Naveen K is a highly energetic and hands-on Senior Project Manager. He has worked with global clients in building cloud-based applications and involved in defining the architecture, development and delivering products.

Naveen worked with clients in USA, Australia, Canada, UAE and India in Media, Education, Healthcare and Entertainment domains. He is passionate about learning new technologies and providing innovative solutions. He ensures on-time delivery of the projects and mentors the team members to achieve the overall business goals.

Naveen is regarded as one of the best technology trainers to teams across the organization, which includes leadership and technology. He played a vital role in achieving overall organizational goals.

Naveen completed his Bachelors Degree from JNTU, India.
Venubabu Sunkara - Associate Technical Manager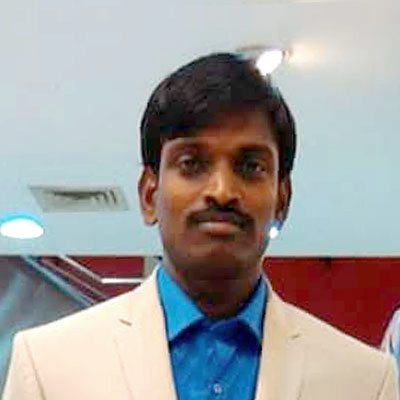 Venubabu S, a Post Graduate in Computer Science(MCA) from ANU, Guntur, started his career with Ray Business Technologies in 2015. and soon he was among the best in the industry. His journey with Raybiztech has been excellent. Today Venu Babu is the part of elite leadership team and regarded as one of the brightest mind in the industry. Venubabu has been working as Microsoft certified developer and is a keen problem solver, who thrives on finding innovative ways to use technology.

Venubabu is Involved in project management, requirements gathering & analysis, database design, estimations, development and delivery.

Venubabu is also involved in conducting Microsoft Dynamics 365 CRM Training, Kentico trainings & GIT. His outside-of-work interests include playing cricket & watch Movies and he is big fan of Rahul Dravid & Harry Potter movies.