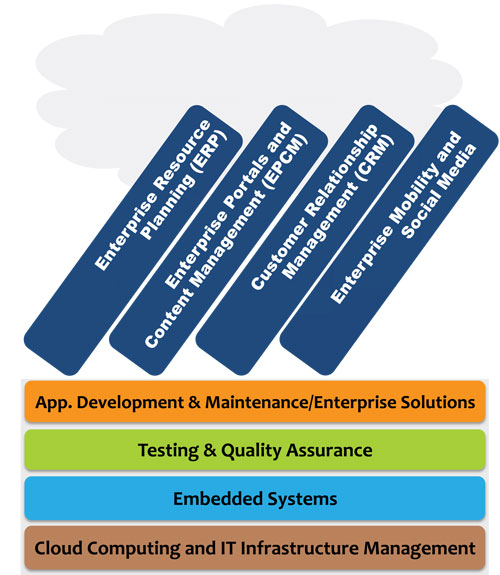 Founded in 2009, Ray Business Technologies Private Limited is a Global Information Technology (IT) Services and Solutions company. Our strong systems and processes; CMMI Level 3, ISO 27001:2013 Certified processes; enable our Technology Professionals to provide cutting-edge IT Solutions to Enterprises worldwide. We empower our clients to utilize available resources and manage their operations effectively by improving efficiency, securing information and reducing costs.
Raybiztech is now leading the way in powering next-generation enterprises with its Artificial Intelligence, Machine learning, ERP, CRM, Cloud and Analytics solutions. Leveraging our technology and domain knowledge prowess, we partner with our clients to create transformational value that provides a sustainable competitive advantage. Our delivery processes and expertise assist you to solve your business' most complex problems, help you reduce risk and attain competitive advantage.
Raybiztech offers comprehensive end-to-end IT Services for Business Application Development, Enterprise Solutions, Enterprise Collaboration Services, Testing and Quality Assurance Services, Embedded Systems, Cloud Computing and IT Infrastructure Management to organizations in the Banking & Finance, Insurance, Healthcare, Manufacturing, Retail, Media & Entertainment, Leisure & Travel, Telecom and Energy and Utilities verticals as well as Independent Software Vendors.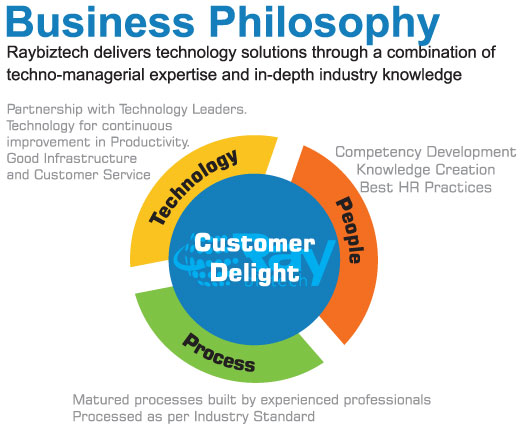 Our innovative IT Solutions in Enterprise Resource Planning (ERP), Enterprise Portals and Content Management (EPCM), Customer Relationship Management (CRM), and Enterprise Mobility that cover Product Development and Life-Cycle Support, have resulted in significant strategic and cost advantage for our clients worldwide.
Our solution-driven approach makes us a strategic partner to Fortune 1000 enterprises. Our strong domain expertise, global work culture and technical excellence help companies to get ahead and be ready for future. We enable our clients to achieve a competitive business advantage through our flexible and next generation global delivery models, agile development methodologies and expert frameworks.
At Raybiztech, we see Innovation as a clear differentiator. By complementing our comprehensive service offerings with expert technology consultation, we can optimize your IT Initiative and existing systems, enabling your organization to respond more quickly to market changes. Our customized solutions provide enhanced visibility and project control so you can operate more efficiently, improve profit margins, reduce IT risks and achieve long-term success.
Customer Centric Engagement Model
Our commitment to our customers defines how we do business. We build our teams around clients' domain and technology requirements, offering specialized services and solutions that meet their critical business needs.
Raybiztech believes that the best IT Solutions emerge from collaborative relationships with our clients. As your technology partner, we work closely with you to understand your unique business objectives, design best-in-class solutions and devise the most efficient plan for implementing your strategy across the organization. And because we work in an open and transparent way, you are always in control of your business, timelines, and costs.
Raybiztech takes pride in being "on time and on budget", which has always been a hallmark of our client engagements. Our skillful team work with you to set the right goals before a project starts and then plan, ramp up and adapt as necessary to meet your time-to-market and budgetary requirements.