RBT receives a special mention at WCIT India 2018 a NASSCOM event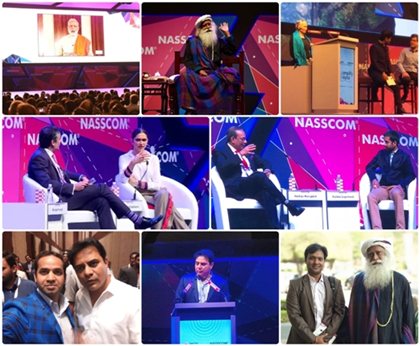 World Congress on Information Technology popularly referred as WCIT, is considered to be the mini Olympics of the ICT industry globally. Started in 1978 by WITSA (World Information Technology & Services Alliance), today is one of the leading global ICT forum. Every year WCIT brings together a huge number of eminent visionaries, industry leaders, government officials and academic researchers from various parts of the globe to a single platform to share each other's expertise.

This year in Feb 2018, WCIT for the first time was held in INDIA at HICC, Hyderabad. Theme for this year's 26th edition of WCIT was "Amplify Digital", and the event witnessed 3500+ delegates across 25 countries that made WCIT - NILF 2018 a great success. WCIT 2018 was a 3 day event having various; Focused Forums, Deep Dive Sessions, Analyst Corners, Boardroom Series, and 160+ innovative and creative startups on Showcase. WCIT 2018 was also adorned by a few eminent political leadersShri Narendra Modi (Hon'ble Prime Minister of India) who was virtually present, Shri Ravi Shankar Prasad (Hon'ble Minister of Electronics & IT and Law & Justice, Govt. of India), Sri K. Chandrashekar Rao (Hon'ble Chief Minister of Telangana, Govt. of India) Navdeep Bains (Hon'ble Minister of Innovation, Science, Economic Development, Canada) and Hon'ble K. T. Rama Rao (Cabinet Minister for IT E&C, Government of Telangana).

Digital transformation has created a competitive market where companies are thriving to be the Best. In verge of doing so, companies have designed various platforms that are faster, customer centric and that abide to go-to-market strategies. Key speakers at the event were Ed Monser (Emerson Electrical), Andrew Ng (Coursera), Shantanu Narayen (Adobe Systems) and few more who shared wonderful knowledge about being Digitally Efficient. The audiences were happy to see some famous personalities like the holy saint Sadhguru (Isha Foundation, Deepika Padukone (Bollywood Diva), Sophia (the Robot to receive a citizenship).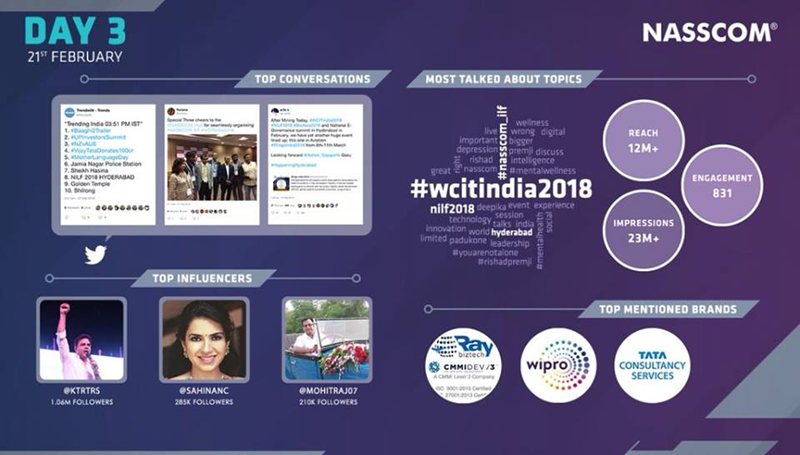 The event proved to be an advantage for Raybiztech as it received a special mention as the "Top Mentioned Brands" in 2018 along with other companies. Raybiztech is delighted to share this news and feels proud about the efforts put in by each and every member of the company. Raybiztech considers this mention, a step towards achieving its goals in the future. Raybiztech had a great experience at WCIT 2018 while having an exchange of knowledge and sharing some wonderful moments.
About Raybiztech
Raybiztech, a CMMI Level 3, ISO 27001:2013 and ISO 9001:2008 Certified Company. Member of NASSCOM, HYSEA, NJTC and AIIA offers extensive end-to-end IT Services for Business Enterprise Solutions, Application Development, Cloud Computing, IT Infrastructure Management, Quality Assurance & Testing services, Big Data, Embedded Systems, Enterprise Collaboration Services, Health Care and Banking & Finance services for its global audience.