Ray Business Technologies at Sitecore Symposium 2018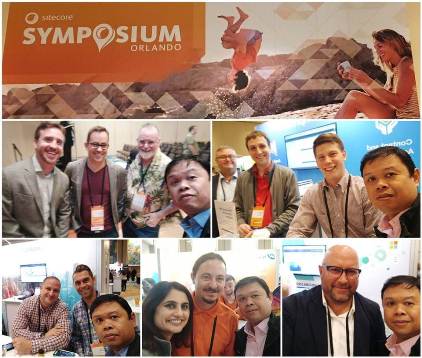 The Sitecore Symposium 2018 was held in Orlando, Florida, from 8-11 October 2018. The event gathered leaders in customer experience domain and enthusiasts of the Sitecore platform. The three-day event was abuzz with sessions and panel discussions that explored the means of offering a true Sitecore experience with cutting-edge innovative impact on delivery and service.
Raybiztech proudly associated itself with the most significant Sitecore event of the year. The CTO Mr Eugene Paden had fruitful interaction with top leaders representing renowned firms such as Smartling, Inc. Nish Tech, Inc., Digizuite,Site improve. The three-day symposium also offered Raybiztech an excellent opportunity to showcase its expertise and improve its visibility among developers, partners, stakeholders, and entrepreneurs associated with the Sitecore platform.
About Raybiztech
Raybiztech is a technology solutions provider with focus on emerging technologies and an expertise in driving new avenues in customer service and timely delivery. Our resources are capable of understanding crucial customer requirements and deploying the most feasible solution. As a preferred vendor, Raybiztech is capable of leveraging Sitecore expertise to enable clients to offer a truly superior experience to their end-customers.