RBT conducts successful Campus Drive at KIST Bhubaneswar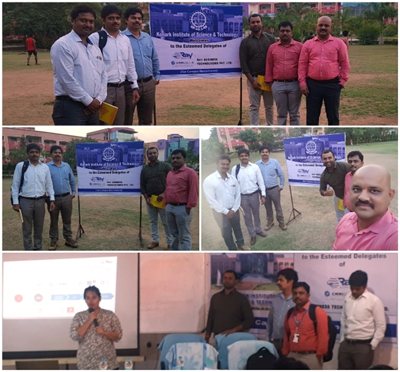 Bhubaneswar, India. March 06th, 2019. As the demand for skilled resources grows with the need for innovation and the commitment to serve clients with a higher level of customer satisfaction, Raybiztech has chalked out a plan to recruit bright and young minds with a focus on core emerging technologies. This goes a long way towards the fulfillment of the mission as well as vision.

Raybiztech concluded a marathon recruitment drive at the Konark Institute of Science and technology in Bhubaneswar. We introduced ourselves as a fast-growing technology firm focused on customer commitment and best practices. The pool of new resources will be trained extensively on AI, Big Data, Cloud Technologies, and Data Sciences.

Our people-oriented strategy is focused on nurturing fresh graduates and mentoring them towards sustainable corporate growth and career development. We aim at harnessing the potential of young minds by inculcating problem-solving and intelligent approach in applying technology with a keen attention to detail.

At the KITS Campus Drive, Raybiztech offered deserving candidates an opportunity to grow with the company and build their careers. The campus drive at Bhubaneswar concluded successfully, as the hiring team worked tirelessly to spot genuine talent and offered them a golden chance to join our team.
About Raybiztech
Raybiztech provides IT Solutions in the areas of Enterprise Resource Planning (ERP), Enterprise Portals and Content Management (EPCM), Customer Relationship Management (CRM), Enterprise Mobility and Cloud including Product Development and Life-Cycle Support. The firm has a track record in serving clients across Media and Entertainment, Retail, Manufacturing, Healthcare, Finance and Insurance, Telecom, Energy and Utilities.