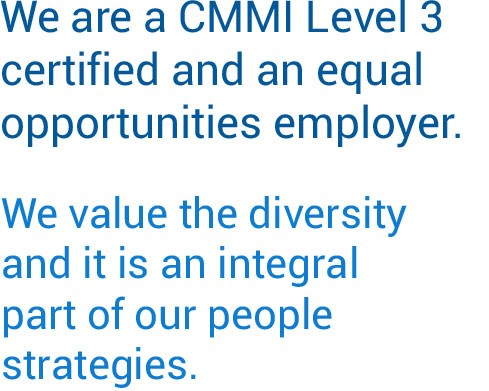 Ray Business Technologies Pvt. Ltd. is an equal opportunities employer. Being the IT Services provider, we value the diversity of the markets in which we operate. Diversity is central to our brand image and is an integral part of our people strategies. We use diversity as a competitive differentiator, both in employment and in customer markets.
Working with us is not a job. It's a journey. An exciting and learning experience, which you will always cherish. We help you to realize your potential. We want you to fulfill your aspirations. We understand that people need the right environment to grow and achieve their career goals and we provide that right workplace to you.
We do not discriminate on grounds of age, gender, color, race, ethnicity, language, caste, creed, economic or social status or disability.
Once you are a part of the Raybiztech Family, we plan your progress and with you, we move ahead. The opportunity of being at the forefront of cutting edge technologies will be yours. You get to work with our prestigious clients and will have liberty to initiate and to realize your goals.
Our energy, our free spirit and our involvement to every growth aspect of our people plays a significant role in our success story. Active, unhindered participation brings us closer to each other and to our own selves, making work fun.