Ray Business Technologies founder Ajay Ray was Jury Member for HYSEA Annual Product/Startup Awards 2018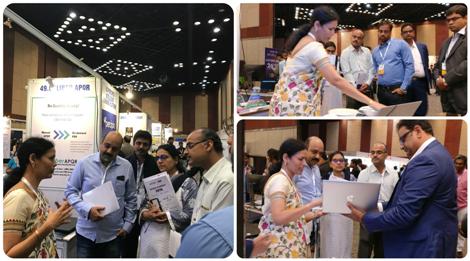 Hyderabad, July 27, 2018. Raybiztech's founder and MD was nominated as Jury member for HYSEA Annual Product/startup awards 2018 evaluation process for Enterprise Solutions Late Stage & Established Products/MNC. The Hyderabad Software Enterprises Association, HYSEA (Formerly The IT & ITES Industry Association of AP, ITsAP ) is a registered apex body with more than 300 members, representing the software industry in Hyderabad under the AP Public Societies Registration Act. The Association represents the interests of the IT, ITES and Software Products Industry, both Domestic & Export Oriented units in the state.

The role of HYSEA (formerly ITsAP) is all-encompassing. Its activities include everything that has an impact on the software industry in Hyderabad. It serves as a platform for its member companies to interact with the government as well as compete in the global market. HYSEA also helps the government in formulating industry-friendly policies by providing incentives, concessions and support for foreign investors and entrepreneurs. Finally, it seeks to promote and encourage its member companies by instituting awards for various categories.
About Raybiztech
Raybiztech, a CMMI Level 3, ISO 27001:2013 & ISO 9001:2015 Certified Company. Through our excellent team of Technology Professionals, we provide cutting-edge IT Solutions to Enterprises globally, empowering them to utilize available resources and manage their operations effectively by improving efficiency, optimizing services, securing information and reducing costs in North America, Australia, Canada, Europe, Middle East and Asia.