Ray Business Technologies attends Microsoft Worldwide Partner Conference 2016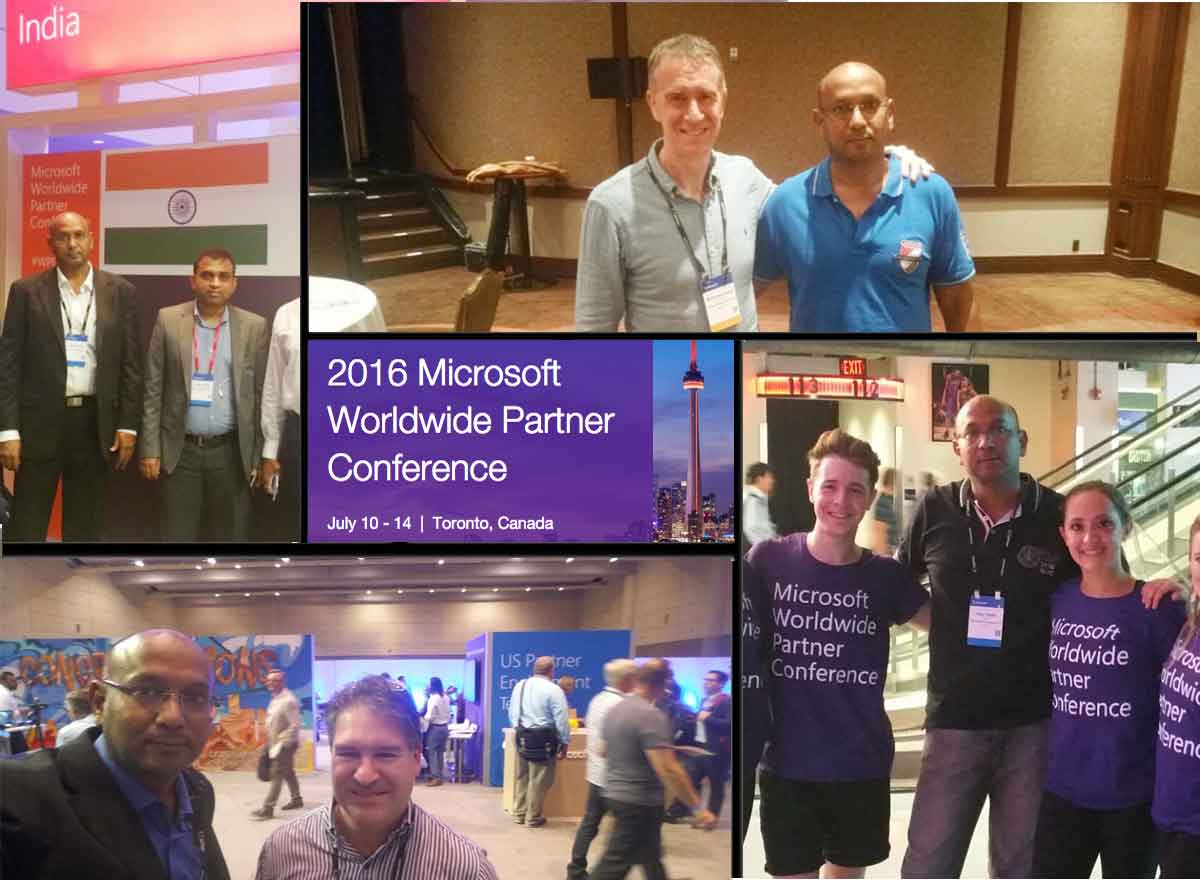 July 10-14, 2016. Toronto, Canada. Ray Business Technologies Pvt Ltd, the leading IT Services and Solutions provider, attended year's most anticipated Microsoft Worldwide Partner Conference (WPC), held at the Metro Toronto Convention Centre from July 10-14, 2016 in Toronto, Canada. The conference witnessed over 16000 attendees from every part of the world to enlarge and strengthen their professional network, discover new solutions and avenues for growth. It was difficult to imagine an event that immaculately embodies the spirit of partnership, one which crosses borders, industries, languages and cultures.

The worldwide partner conference was designed to enhance partner profitability and speed up business growth. Vital learning opportunities covering sales, technology, marketing and services were available to all the partners from Microsoft leaders and peers.

The Raybiztech team got the opportunity to meet up top Microsoft executives and learnt about company's current and future plans. Raybiztech is a leading IT Solutions provider for Microsoft technologies, including SharePoint, Dynamics 365, Dynamics AX, Dynamics NAV, Dynamics CRM and Azure. The four day long provided ample opportunity to meet up other industry peers and exchange knowledge & Information. The event showcased best solutions from Microsoft Partners and Raybiztech had the great opportunity to learn latest in Technology.

Raybiztech look forward to meet you at Microsoft Worldwide Partner Conference 2017 (WPC 2017) at Washington DC, USA.