RBT Conducted a General Health Check-up Camp at the Hyderabad Office.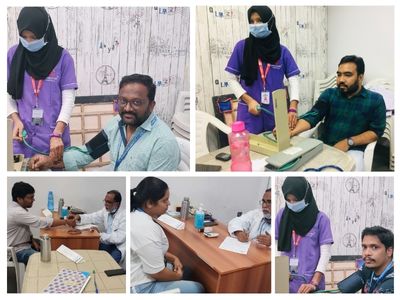 Ray Business Technologies organized a
General Health Check-up Camp
in the Hyderabad office premises for all the associates.
RBT aims to protect the Health and Wellbeing of its associates by providing them with the best support possible. On August 26, 2022, we held an on-premises health check-up camp for all of our associates in collaboration with Germanten Hospital, Hyderabad.
We believe that enhancing employee wellbeing at work results in a more vibrant, active, engaged, and creatively tuned workforce.