Ray Business Technologies attended CRM Evolution at Washington D.C, U.S.A
Washington D.C, USA - May 23-25, 2016. Leading IT Services Company, Ray Business Technologies Pvt Ltd, recently attended CRM Evolution at Washington D.C., conceptualized and organized by CRM Magazine. CRM Evolution constituted three days of conference and panels focusing on upcoming trends in relationship management technology. Even more notably, the conference massed the brightest and most prominent minds in the CRM industry all under one roof.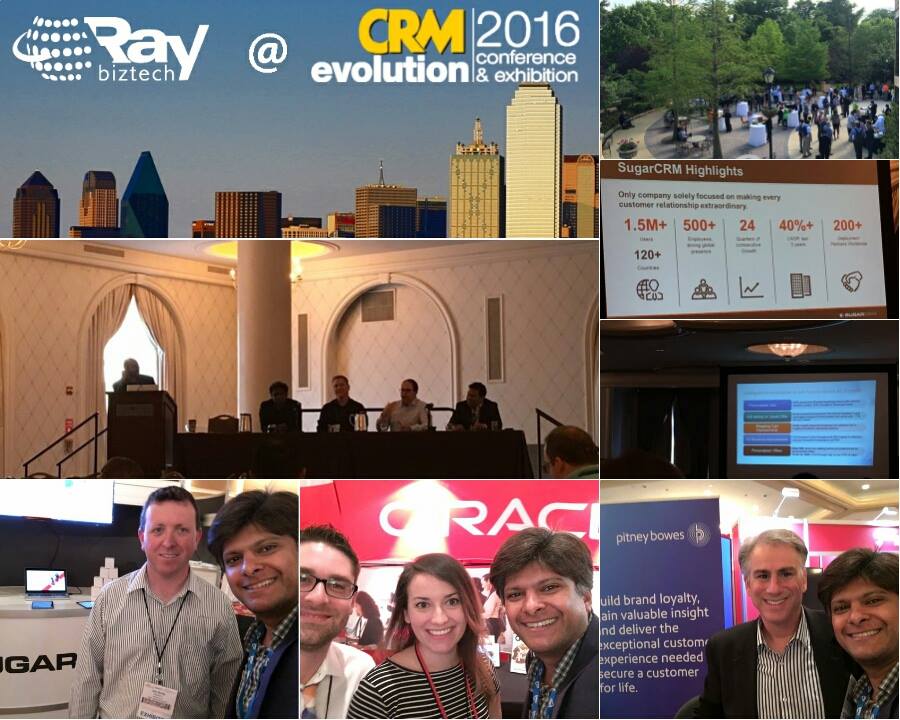 The three-day co-located forum brought together the premier marketing, sales, customer service, and speech recognition solutions providers under a single roof for an in-depth look at the latest innovations and strategies for customer engagement. Together, the three conferences featured over 125 sessions,sunrise discussion, keynotes, and customer case studies wrapping all of the main aspects of awareness in customer relationship management.

"We are very delighted to bring the top minds in the CRM, consumer service, and speech technology to our co-located event" said David Myron, Editorial Director of Speech Technology Magazines and CRM. The executives of Ray Business Technologiesmanaged to catch up with influencers and a host of analysts who have their fingers on the pulsation of CRM. This ultimately helped to gain valuable insights about the latest trends in Customer Relationship Management.
About Raybiztech
Ray Business Technologies is a CMMI Level-3, ISO 27001:2013 and ISO 9001:2008 Certified Organization that provides wide-ranging end-to-end IT services for Application Development, Enterprise Collaboration Services, Business Enterprise Solutions, Embedded Systems, IT Infrastructure Management and Cloud Computing, Big Data, Testing and Quality Assurance Services to organizations in the Healthcare, Insurance, Banking & Finance, Retail, Media & Entertainment , Manufacturing, Travel & Leisure, Telecom and Energy & Utilities verticals and Independent Software Vendors.