Ray Business Technologies and Kentico support Project 24 on the World Water Day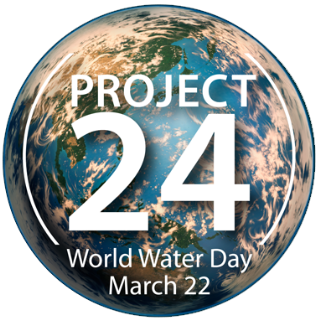 Hyderabad, India. March 16, 2017.
Ray Business Technologies, the leading IT Services and Solutions provider, supports Project 24, on the World Water Day, March 22, in association with
Kentico Software
, a leading WCMS Software company.
Project 24, an initiative of Planet Water, a non-profit organization, focused on bringing clean water to the world's most disadvantaged communities, is on 22nd March, The World Water Day. Raybiztech is stepping up once again and co-sponsoring with Kentico Software in one of the Installation near Delhi, India.
As an estimate, around 4000 Children die every day worldwide from water related illness, 1 in 8 People do not have access to clean drinking water and that is almost 1 Billion people... Together we can change this on World Water Day on March 22, 2017.
The Project 24, will provide safe driniking water to 24 communities, especially children, in 5 countries, The Philippines, Indonesia, Colombia and India. The project has been appreciated worldwide and is now having large enterprises joining the cause to provide safe drinking water to people.
Ajay Ray, Managing Director of Raybiztech said "We are delighted to join hands with Kentico to contribute towards the World Water Day. Now, clean drinking water will be available in many backward villages in India. Raybiztech is proud to be related with a project for the benefit of the society".
"We are delighted that Raybiztech, one of our most proactive consulting and distribution partners, brought this opportunity to our attention," said Petr Palas, Kentico's Founder and CEO. "It's one thing to bring business software into the world, but it's something altogether different to bring fresh drinking water to a village of several thousand people for the very first time. Kentico is honored to be associated with a project of such humane intent."
About Raybiztech
Raybiztech is a CMMI Level 3, ISO 27001:2013 and ISO 9001:2008 Certified Company and the member of NASSCOM, HYSEA, NJTC and AIIA providing wide-ranging end-to-end IT Services for Business Enterprise Solutions, IT Infrastructure Management, Cloud Computing, Application Development, Quality Assurance & Testing services, Big Data, Enterprise Collaboration Services, Embedded Systems, Health Care and Banking & Finance services for companies in various sectors.
About Kentico
Kentico is a fully integrated ASP.NET CMS, eCommerce and Online Marketing platform that enables to create cutting-edge websites and optimizes digital customer experience across multiple channels.
About Planet Water Foundation
Planet Water Foundation is a non-profit organization focused on bringing clean water to the world's most disadvantaged communities through the installation of community-based water filtration systems and the deployment of hygiene education programs. Planet Water has completed nearly 500 projects across 12 countries across the Asia-Pacific Region and Latin America. Planet Water's activities align closely in supporting the goals and objectives of corporations with CSR programs of similar focus, through its well established volunteer and community engagement programs. Planet Water has partnered with JP Morgan, Starbucks, Sesame Workshop, Xylem Inc., Levi Strauss & Co., PepsiCo, Timberland, Children International, and Habitat for Humanity, among others, toward bringing clean, safe water to the world's most disadvantaged communities.
Links
Planet Water:
http://www.planet-water.org/project-24/
Project 24:
http://www.planet-water.org/project24/
Noida Sponsorship:
http://www.planet-water.org/project24/2017/raybiztech-9/
Watch PlanetWater in action:
https://vimeo.com/207892439
Previous Year Media Coverage Video:
https://www.youtube.com/watch?v=fNfhQVsmnbQ
Raybiztech in Hindu Business Line:
http://www.thehindubusinessline.com/info-tech/raybiztech-teams-up-with-planet-water-foundation/article8466212.ece
Youtube Video:
https://www.youtube.com/watch?v=v0B-tAQroPE