Ray Business Technologies supports #PurpleLightUp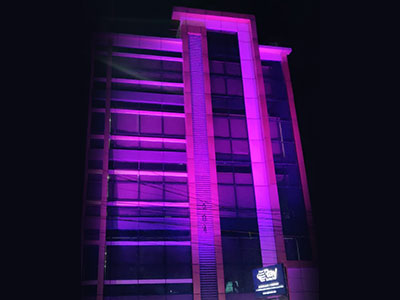 RBT supports #PurpleLightUp, a movement to develop more accessible workplaces worldwide. #PurpleLightUp has been building disability inclusion momentum across hundreds of organisations since 2017, impacting thousands of employees in various ways. This includes turning historic buildings purple, conducting events, implementing disability-inclusive workplace policies, and igniting global dialogues about disability inclusion.
Our Hyderabad office is lighted purple today to celebrate International Day of People with Disabilities (IDPwD). This UN-observed day aims to raise public awareness, understanding, and acceptance of individuals with disabilities of all kinds.
We continue to support and encourage in building disability friendly workplace.