North Indian floods relief campaign - CSR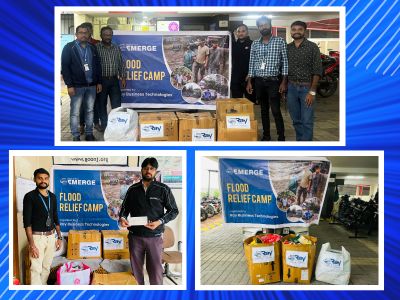 With hearts full of empathy and a sincere wish to make a difference, RBT stepped forward to extend a helping hand during the devastating floods in North India that left communities reeling. The donation of 1 Lakh Rupees and necessary materials contributed by our associates to a flood relief camp showcases the power of unity in times of adversity.
The impact of such a contribution extends beyond the immediate relief it provides. It serves as an inspiration, igniting a spirit of togetherness and encouraging others to step up and lend a helping hand. This noble initiative is a product of RBT's ingrained values and the dedication of its employees. It exemplifies the synergy between the company's mission and its social conscience.