Ugadi Celebrations at RBT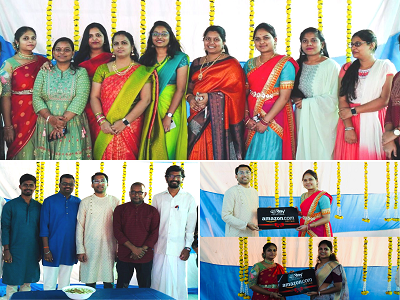 According to the Hindu calendar, Ugadi, also known as Samvatsarādi (meaning "beginning of the year"), is New Year's Day and is celebrated in many states of India.
Ray Business Technologies celebrated the spirit of this festival to welcome the new year with renewed energy and positivity! From traditional wear, decorations to delicious treats, our team came together to celebrate the new year with joy and enthusiasm. Celebrating cultural traditions and promoting peace and social
harmony are important values that contribute to a happy and fulfilling life. We enjoy celebrating every big and small occasions at RBT.