RBT donates Free Desktop Computers for Students in India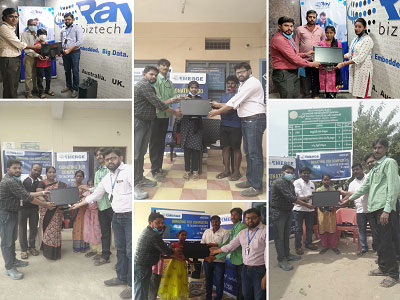 Ray Business Technologies, as part of its continuous Corporate Social Responsibility (CSR) initiatives, started to support underprivileged students by donating free Desktop computers for studies. The "Free Desktop" initiative is targeted towards helping future generations to pursue more streamlined studies and acquire necessary technical skills.

India has immense talent pool. In order to realize one's full potential, all students must have equal access to resources. But, many talented students, who are poor, and not able to afford a computer, lose on Technological advancements opportunities. This is very important for talented students.

RBT distributed Desktop computers for talented Students in Telangana, India. Ray Business Technologies team also visited many interior villages, Bandamailaram, Kothuru, Singannaguda, Somaram and distributed Desktop Computers to the needy talented students.