Walk-in drive in Hyderabad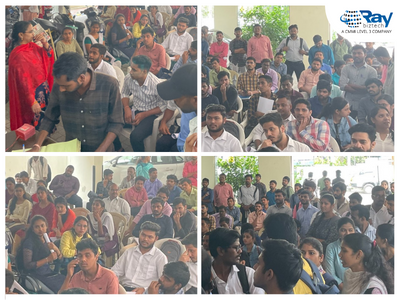 We believe that having a diverse workforce is not only important for our organization, in fact, it is essential as it promotes an inclusive culture that benefits every employee. We always look forward to create the better workplace, and we believe that it begins with hiring. RBT is continuously expanding and looking to hire talents.
Ray Business Technologies conducted a recruitment drive for different positions in the Hyderabad office. RBT offers a challenging work environment and a chance to career enhancements.