RBT always stands for the social cause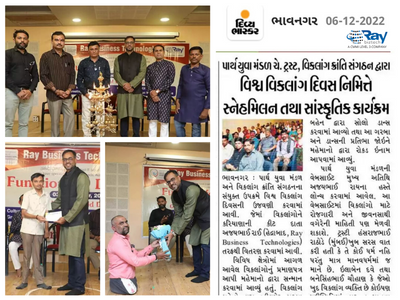 Our Founder & MD, Mr. Ajay Ray, is the Chief Guest at the get-to-gather and cultural programme held on the occasion of World Disable Day event that was organized by "Parth Yuva Mandal Charitable Trust", Bhavanagar, on 3rd'Dec of 2022. It was humbling to watch our founder donating grocery kits to the needful.
Our small donation will feed the poor & hungry. This healthy & wholesome combination of groceries could save the lives of impoverished & disabled individuals by preventing them from going starving & becoming malnourished. Millions of disabled adults do not get appropriate food to eat.
Ray Business Technologies always stand for the social cause.