Ray Business Technologies wins special jury award at prestigious HYSEA annual CSR award 2015
Raybiztech Corporate Social Responsibility Team, "Emerge", wins Special Jury Award at prestigious Annual HYSEA (Hyderabad Software Enterprises Association) CSR award 2015.
Raybiztech promotes sustainability and community development.
Raybiztech had the involvement of employees in the initiative
Our executive/senior leadership was Commitment towards the initiative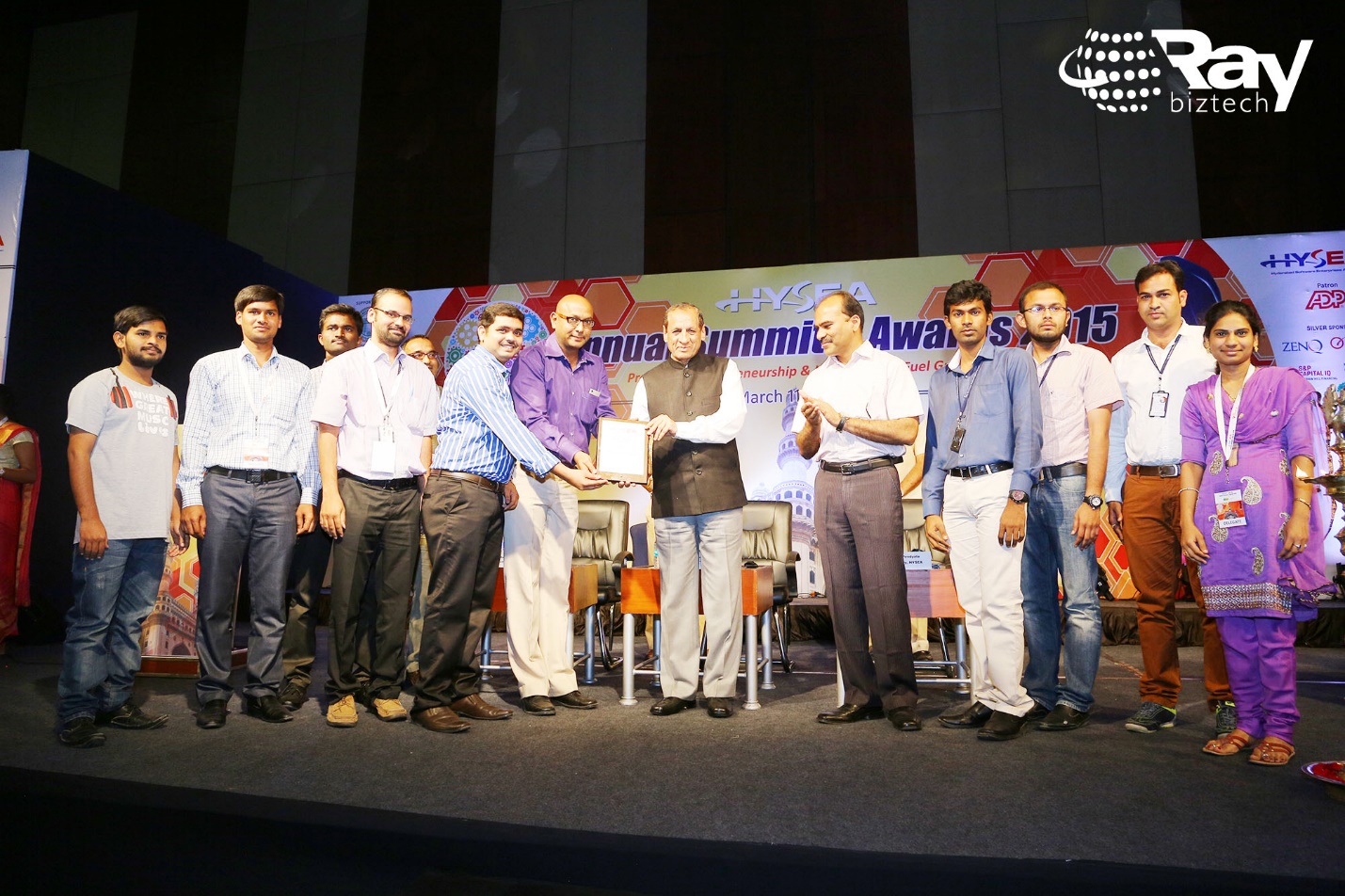 ... Raybiztech Team receiving award from Hon'ble Governor of Telangana ESL Narasimhan, Governor of Telangana and Andhra Pradesh, also seen Raybiztech COO, Mr Ajay Gupta.
We strongly believes in giving back to the society. We believe that we as a company are responsible not only for our own well-being, but also consider the well-being of our ecosystem as a part of our measure of success.