Ray Business Technologies Sponsors Startup Intern Fair‬ in Jaipur, India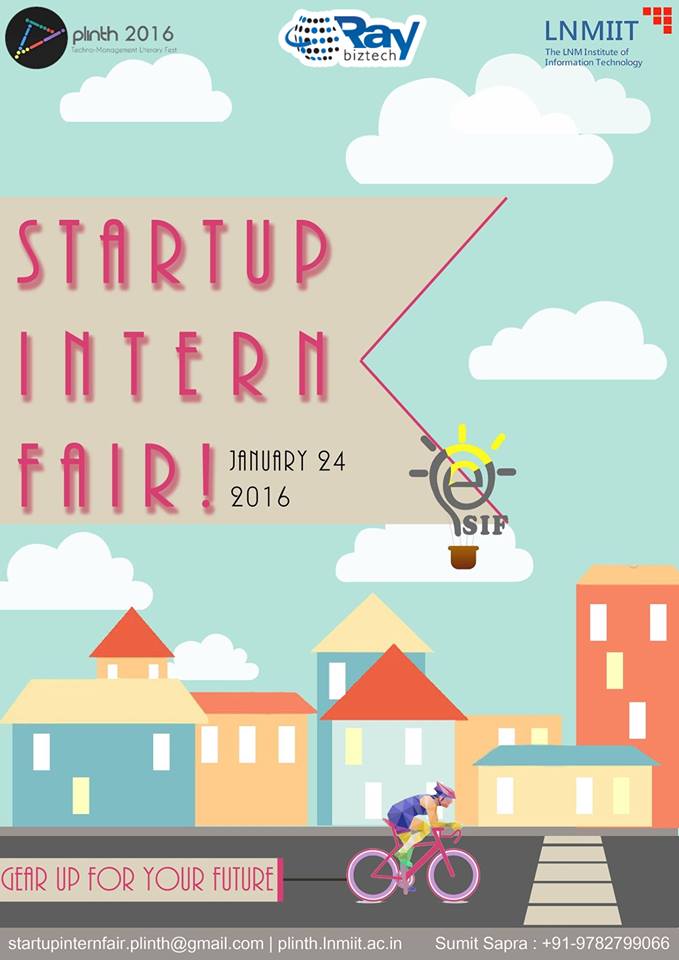 Jaipur, India - Jan 24, 2016 – Ray Business Technologies recently sponsored one of the leading Start-up Intern Fair at LNM Institute of Information Technology - Jaipur, India. Raybiztech is delighted on the success of this Fair, as it helps to bridge the gap between Startups that are looking for help with their ventures and the Interns who are interested in securing their Internship.
‬The innovative aspect of this Fair is that individuals can select the Internship of their respective genre ranging from non-technical to technical domain. One has the opportunity to get screened on the spot and grab their internship as this Fair helps Startups and Interns to find exciting opportunities.
About Raybiztech : Ray Business Technologies is a CMMI Level-3, ISO 27001:2013 and ISO 9001:2008 Certified Company that offers comprehensive end-to-end IT Services for Enterprise Collaboration Services, Application Development, Business Enterprise Solutions, Embedded Systems, Cloud Computing and IT Infrastructure Management, Testing and Quality Assurance Services to organizations in the Insurance, Healthcare, Retail, Big Data, Media & Entertainment , Banking & Finance, Manufacturing, Leisure & Travel, Telecom and Energy & Utilities verticals as well as Independent Software Vendors. To know more information please visit www.raybiztech.com