RBT is now Intel Software Partner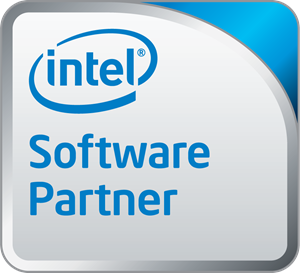 January 9, 2010. Hyderabad, India. Raybiztech, the leading IT Services and Solutions provider has formally become the Global Partner of Intel Software. The Intel Software Partner Status is one of the highest possible partner level, recognizing Raybiztech for its commitment to develop high quality computer software and providing real value to its clients.

The Intel Software Partner program provides resources and support to partner software companies, which will enable them to develop, optimize and market their commercial applications running on Intel technologies and platforms. Intel sets a number of requirements for the partner company to qualify for the Intel Software Partner program. Raybiztech has passed rigorous software assessment process and is pleased to have been granted the highest Intel partnership level.

Intel is a leading computing innovation company. The company builds and designs the essential technologies, which serve as a foundation for the computing devices across the globe.

Raybiztech is looking forward to make this partnership successful for both the parties and keep providing the clients with the best possible solutions.
About Raybiztech
Raybiztech is a leading IT Services and Solutions company providing first-rate IT solutions to enterprises all over the world. Some of the services offered by Raybiztech include Enterprise Solutions, IT services, Testing and Quality Assurance services, IT Infrastructure Management and Cloud Computing to companies in diverse verticals.