RBT Rolled out On-premise Vaccination Drive for all Associates and Dependents in Association with KIMS Hospital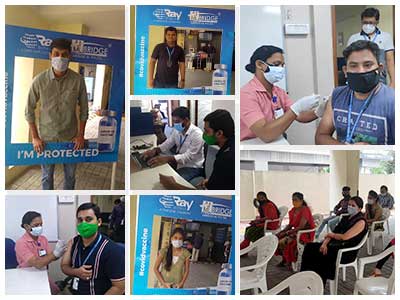 As the world continues to respond to COVID-19, we at Ray Business Technologies Pvt Ltd, are working to do our part by ensuring the safety of our associates and their families. We strive to protect the health and well-being by supporting them in every possible way.
RBT rolled out On-premise vaccination drive for all associates and dependents in association with KIMS Hospital, Hyderabad on June 12, 2021. Raybiztech covered the full vaccination cost for everyone.