Ray Business Technologies attends Small Business Expo at Dallas, USA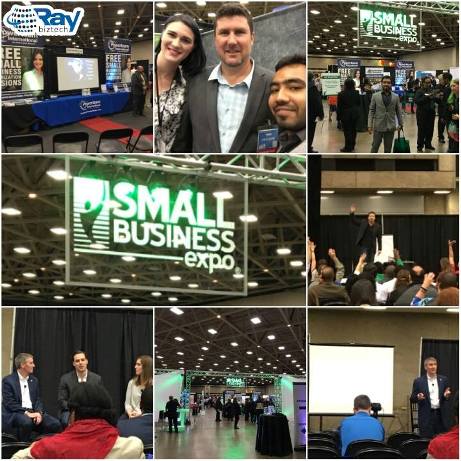 19 May, 2016. Dallas, USA. Raybiztech, the leading IT Services and Solutions provider, recently attended Small Business Expo on 19th May, 2016, at Dallas, USA. It is the largest Business to Business trade show hosted in the nation's largest small business cities. Small Business Expo brought together many business owners to network, develop new business relationships and attend business critical workshops.

The companies that attended this event include, Yoozy, Dex Media, My Social Empire, Zoho, AML, Mighty Call, Valiant Services, Medieval Times, Benchmark and many other prominent companies.

This was a highly anticipated event to attend for the startups and Fortune 500. It was a great opportunity for the Raybiztech team to meet business owners and other professionals, intermingle with the movers and shakers of the industry, uncover innovative technologies and establish numerous new contacts coming from different corners of the world.
About Raybiztech
Raybiztech is a well-known IT Services and Solutions Organization providing unmatched IT solutions to enterprises across the world. We are now leading the way to power the next generation enterprises with Big Data, Cloud, Mobility and Social Media Solutions. Raybiztech provides end-to-end Business Application Development, IT services, Enterprise Solutions, Quality Assurance and Testing Services, Enterprise Collaboration Services, Cloud Computing and IT Infrastructure Management to organizations in a number of sectors.

#SmallBizExpo #Raybiztech

Small Business Expo 2017 will be happening in Dallas, USA on 18th January, 2017.To get registered for this event visit https://www.thesmallbusinessexpo.com/dallas/