Ray Business Technologies attended iTech 2016 at Toronto, Canada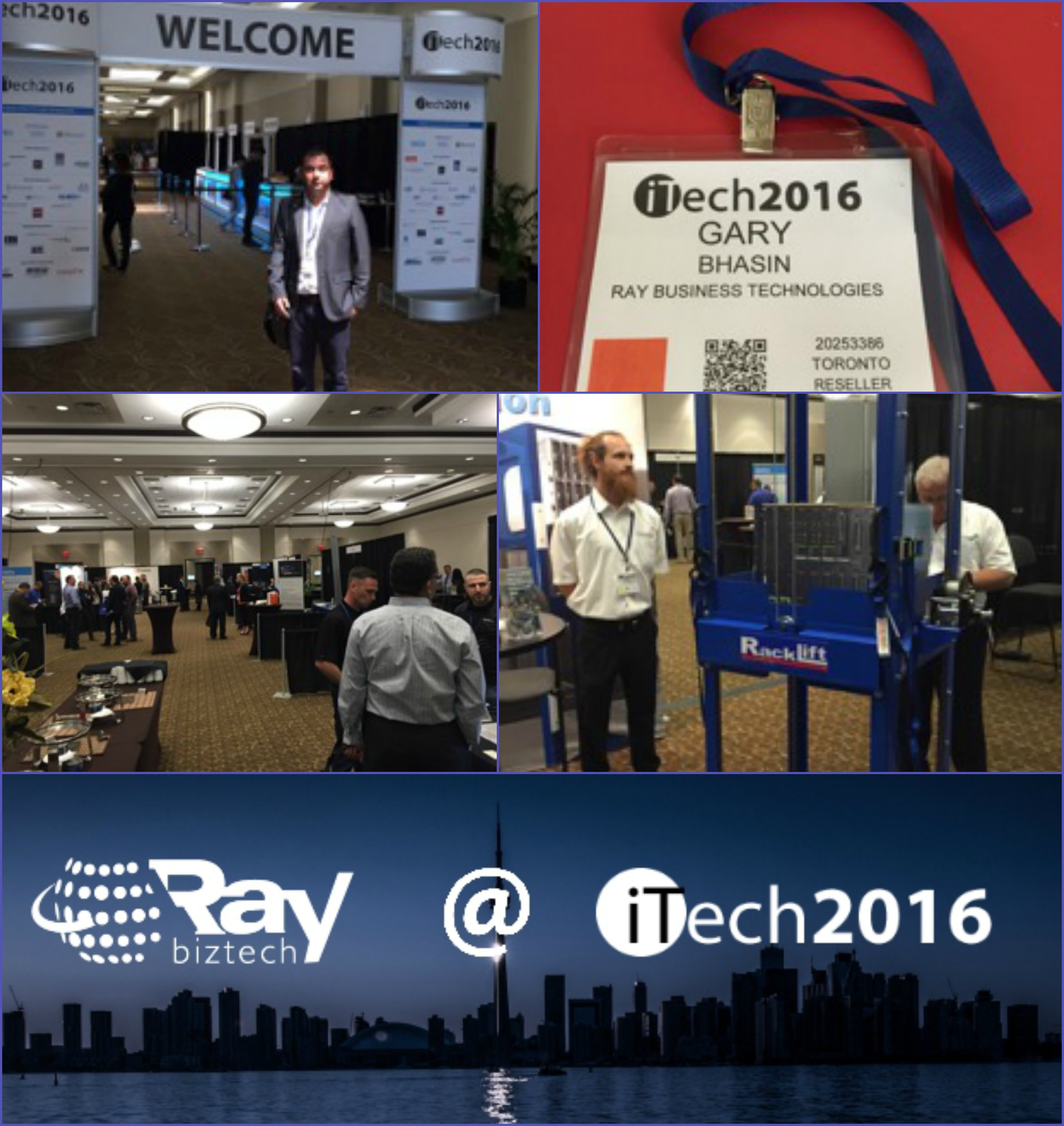 Toronto, Canada - May 12th, 2016 - Raybiztech attended iTech 2016, which is Canada's leading IT technology conference and exhibition focusing on Infrastructure, Security, Cloud, Data Centre and Mobility. Many prominent companies related to Data Centers, Servers Security and Servers Monitoring has attended this Conference.
The One day Conference has helped the representatives of Raybiztech to learn the latest trends and insights in the technology, discover exciting and cutting edge products and services, network and meet new people in the industry, observe technology in action through demonstrations and to understand where the industry is headed. The important aspect of the Conference was Networking and meeting with the best in the Industry.
About Raybiztech - Raybiztech is a CMMI Level 3, ISO 27001:2013 and ISO 9001:2008 Certified Company and The Member of NASSCOM, AIIA, NJTC and HYSEA that offers Comprehensive end-to-end IT Services for Business Enterprise Solutions, Application Development, Enterprise Collaboration Services, Embedded Systems, Big Data, Cloud Computing and IT Infrastructure Management, Testing and Quality Assurance Services to organizations in the Retail, Media & Entertainment, Insurance, Manufacturing Healthcare, Banking & Finance, Leisure & Travel, Telecom and Energy & Utilities verticals as well as Independent Software Vendors. To know more information please visit www.raybiztech.com