Ray Business Technologies at AP Annual IT Summit 2012
October 15, 2012, Hyderabad, India. Raybiztech, the leading IT Services and Solutions provider attended the AP Annual IT Summit on October 15, 2012 in Hyderabad, India. The AP Annual Summit was off with a flying start with more than 200 companies and 1500 delegates participating in the event.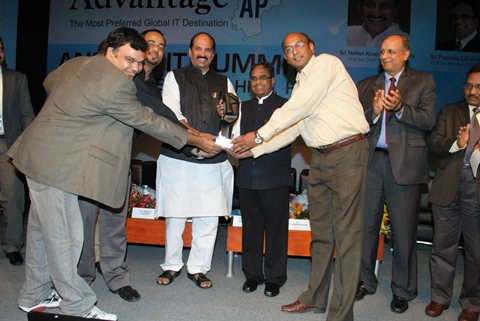 This conference provided a forum for IT companies, academic institutions and end customers of different industries to leverage and collaborate the enabling environment, which AP has to offer. The event comprised three parallel tracks which include Software Product Showcase, Conference and Exhibition. The Awards track and Software Product Showcase displayed a range of interesting products developed in AP. The products were considered in five categories that include Startup Products, Startup Emerging Technologies, Startup Portals and much more.
The speakers of this event include Mr Kiran Kumar Reddy, Honorable Chief Minister of Andhra Pradesh, Mr Ponnala Lakshmaiah, Honorable IT Minister of Andhra Pradesh, Mr Lakshmi Narayanan, Vice Chairman, Cognizant Technology Solutions, Mr FA Khan, GM, IT, BHEL.
About Raybiztech
Raybiztech is a leading IT Services and Solutions company providing best in class IT solutions to enterprises all over the world. Some of the services offered by Raybiztech include Enterprise Solutions, IT services, Testing and Quality Assurance services, IT Infrastructure Management and Cloud Computing to companies in diverse verticals.