New Year 2022 Celebrations at RBT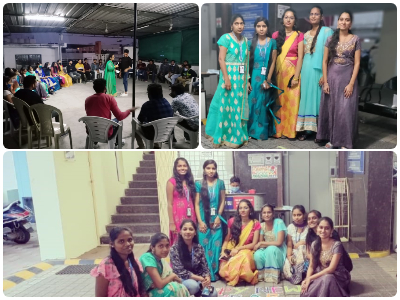 Celebrations of festivals and special occasions have become a part of RBT's culture, making life at Ray Business Technologies always fascinating. And how can RBT not celebrate the New Year? On the eve of the New Year, on December 31st, 2021, we enjoyed a wonderful celebration at our Hyderabad office.
The entire office was beautifully decorated with balloons, sparkles and rangoli to give it a festive look for the celebration. Everyone actively participated in decorating the office, demonstrating the RBT employees' strong sense of community.
We decided to play games to make the celebration even more fascinating and joyful. Paper Crafting, and Balloon Game were the games we played. Employees are separated into teams to play the games. These were essentially team games. The excitement and fun involved with these sports brought out the child in us. We all had a great time.
We wish you all the best in the coming year, and that it brings you joy and wealth!
HAPPY NEW YEAR 2022!