Kentico Connection 2014 at Sydney, the biggest Kentico Event in APAC region
Ray Business Technologies, Kentico Gold Partner, was one of the sponsor at Kentico's biggest APAC event, Kentico Connection 2014, held on June 4-5, 2014 at Sydney.
The Kentico Connection, 2014, Sydney was billed as the premier conference for learning and networking conference for Kentico developers, partners, and customers.
The Event was split into three tracks, Developer, Marketing and Real-World Case Studies, planned the 2-day conference:
The Developer Track: The Developer Track was designed to give deep Technological dives into key aspects of the platform and its capabilities.
The Marketing Track: The marketing track had all the new addition with Kentico 8 with intensive and content-rich program for marketing professionals with Kentico 8's sophisticated digital marketing advantages.
The Real-World Case Studies: The Kentico Family has grown and there are many interesting and enterprise level implementation are done worldwide. The Case Studies from leading Kentico Partners had stories about what they actually achieve with Kentico.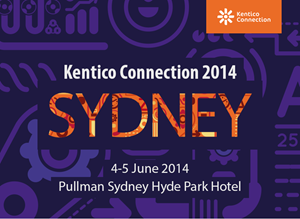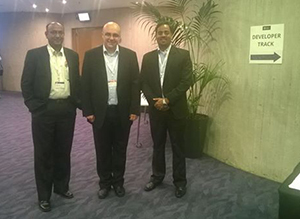 Raybiztech's COO, Mr Ajay Gupta and MD, Ajay Ray interacted with Kentico Top Management and discussed about new strategy to make Kentico the leading CMS in the world. Raybiztech is committed towards Kentico community and has the largest team of Kentico Certified Developers in the world.
The conference saw many leading Kentico Speakers delivering informative sessions, including Kentico CEO, Petr Palas, Eric Webb and others.