Toronto Global Canada investment team visited RBT office in India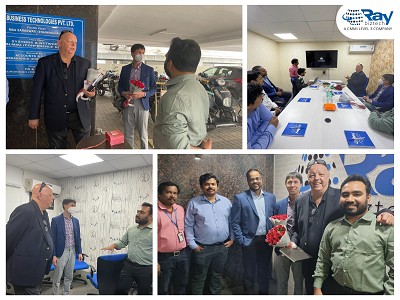 RBT has been extensively looking for global expansion. As part of it, Our Founders Mr. Ajay Ray, and Ajay Gupta, and our leadership team met the Toronto Global Canada Investment team. We had a great discussion about the ideas and suggestions from the team. They shared their innovative experiences, tailored solutions and discussed the opportunities that will ease the successful growth of the business.
Ray Business Technologies is thankful to the Toronto Global Canada Investment team for visiting us & sharing their valuable suggestions & extending opportunities to us.