Australian trade and investment commission delegation visited RBT office in India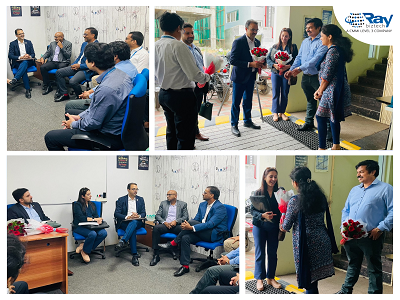 The Australian Trade and Investment Commission (Austrade) delegation visited the Ray Business Technologies (RBT) Office in Hyderabad on 22nd November 2022.
The delegation include Mr. Rajesh Sharma- Director and Mr. Anurag Singh- Director, Australian Trade, and Investment Commission.
The purpose of the visit was to explore opportunities for collaboration in areas such as Artificial Intelligence, Machine Learning, ERP, CRM & CMS.
During their visit to RBT, the delegation team met our MD and Co-Founder, Mr.Ajay Ray, CEO Mr. Ajay Gupta and the Leadership team.