Data visualization solution for city government employees compensation by using Tableau
Objective
- One way to understand how a city government works is by looking at who it employs and how its employees are compensated. This data contains the Id , Employee names , job title, Base pay , Overtime pay , Other pay , Benefits , Total pay , Total pay benefits , year , Notes , Agency and Status of San Francisco city employees on an annual basis from 2011 to 2014.
Following Visualizations are done in Tableau Public for this data
1. Total pay for each employee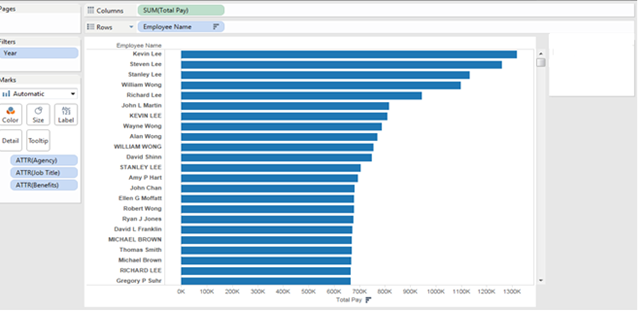 2. What is the average pay for each job
In this chart each color represents year and shows the average pay of a particular job in each year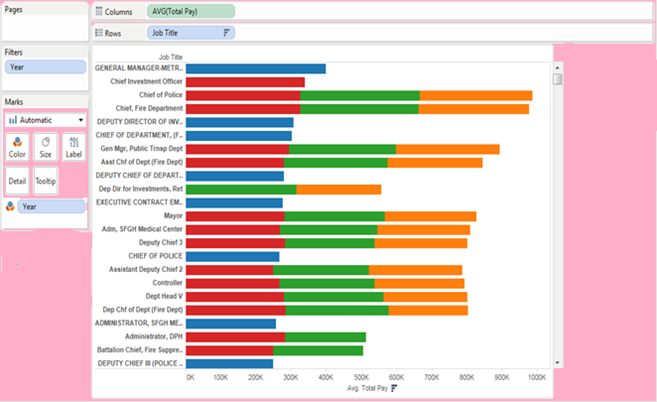 3. Number of records for each job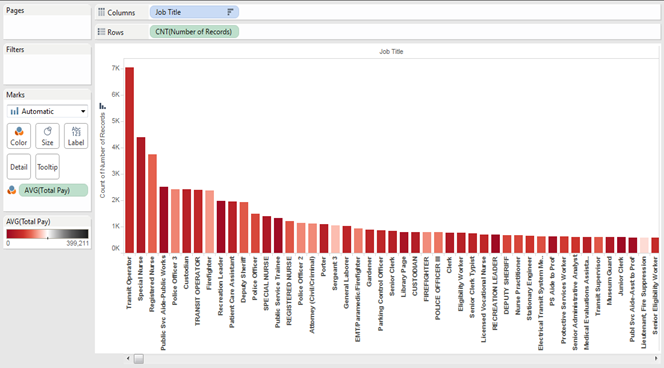 4.Total pay histogram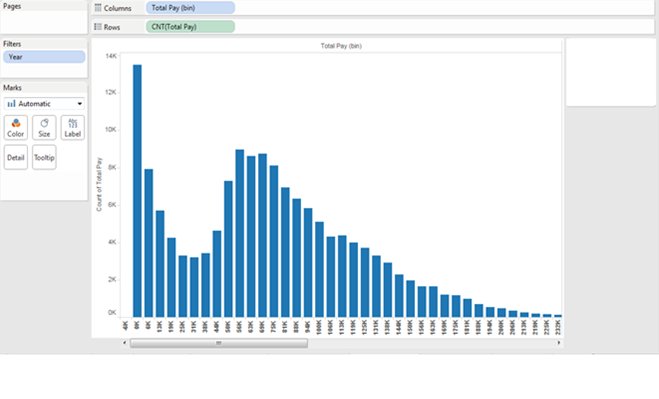 5. Scattered plot of total pay
This shows the scatteredness of Average total pay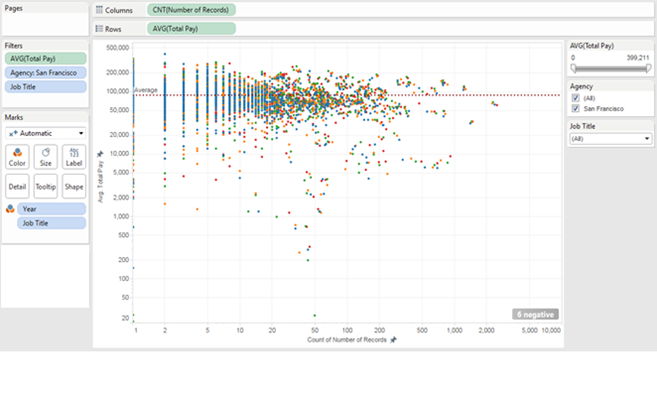 6. Scattered plot of Total pay and other pay shows the scatteredness of Total pay and other pay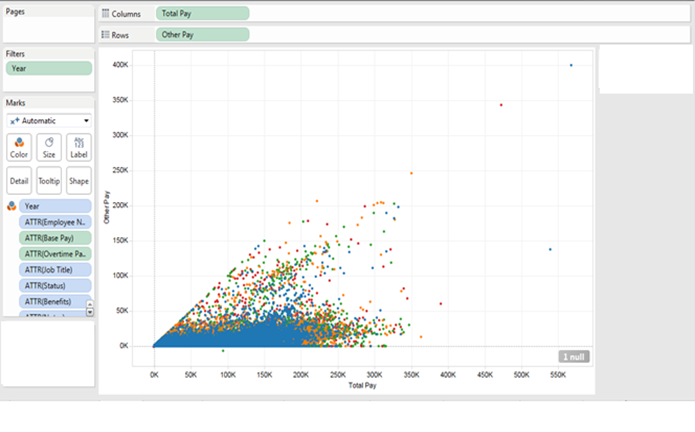 7. Tree map
To Visualize the data graphically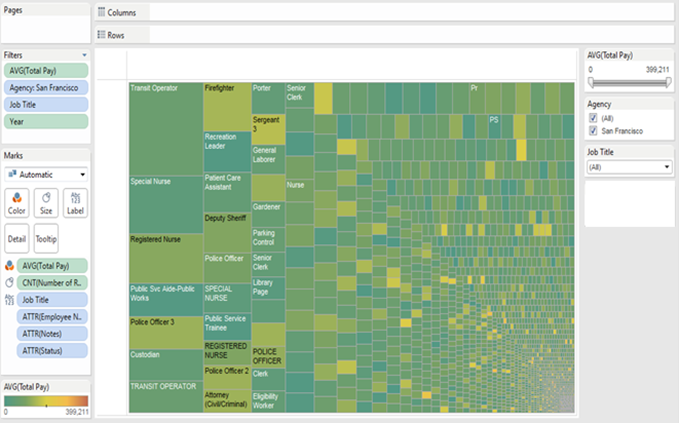 Benefits
Huge resources and customer base.
Tableau has a vast and comprehensive online resources like forums, online training and guides.
The Tableau community is very engaging as when you post a question in the community you will get swift help through a number of resources associated with Tableau. Tableau is one of the dominant (DIY) do-it-yourself tool and one of the excellent tools for visualization.
Tableau is simple and easy to use.
Unlike other tools related to business intelligence, Tableau makes is simple and easy for the users without the help of any IT team. The application related to desktop helps in creating reports. You can install, download connect to your other data sources by yourself.
Tableau beautifully and clearly visualizes data.
Tableau is one of the best visualization tool in the world and it is simple and easy for the clients to understand.
Handling large amounts of data
Tableau helps in providing reports on large sets of data and the support for native Big data, Excel, SPSS sources is present already in Tableau. One of the excellent strength of the Tableau is the speed with which it analyzes the given data in just few seconds that enables to take quick business decisions that impacts your business revenue.