Provided flexible solution to enhance user experience, manage marketing and customer engagement programs with ease for a leading media company
Our Client is a comprehensive, user-friendly, and reliable directory of events worldwide, by Client. It gives information about various events taking place globally. Users can view information about where events are taking place, performers in the event, vendors, coupons associated with that event, and an event map.

Our Client is the leading entertainment and media conglomerate in the Philippines. It is one of the core businesses of the Lopez Holdings Corporation, which is headed by an influential Filipino family.
Goals
The main goal for Client was to enhance user experience and ease of use to provide events information. The main features of the sites to update are:
Menu
Event Performers
Vendors
Event map
Coupons and Redemption
Geo-targeting
Challenges
Integrating Gigya sign-on and Edit connections with Kentico membership
Redirection of users to the event, based on their geo-locations
Getting photos of the most recent event from external site and displaying them in EMEA
Implementation with Kentico Azure and hosting multiple sites on the same instance
Manage media files in Azure Blob
Selective Auto Sync for content staging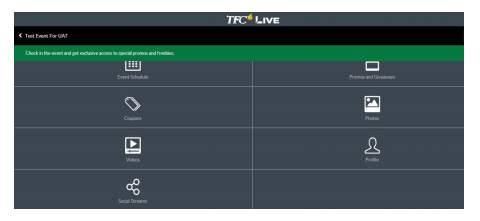 Solution
Used Agile methodology. Delivered Minimum Viable Product (MVP) initially and added remaining features in the next sprint
The events were geo-targeted and only certain events were available for certain countries: used Max Mind database for geo-targeting implementation
Provided a Form for content editor to upload event map with annotations and the uploaded document is converted to Image map
Content editors have the ability to upload event coupons. The coupon redemptions are validated against the coupon database
Had design discussions with the Kentico team where the approach was decided after several meetings and prototyping - this kind of implementation being the first of its kind
Media files stored on Azure Blob storage are divided into folders for better scalability
Implemented custom sync functionality, to sync selected types of object in a certain scope and ignore other changes
Results
The new website has enabled the client to manage its marketing and customer engagement programs with a much greater degree of sophistication, and to fine tune content and functionality to drive lead conversion and better user engagement.

The new website built with Kentico, provides great user experience and has served to further strengthen the position of the client as the leader in events:
Increase in traffic
Increase in average visit duration
Increase in unique visitors on the website
Kentico Implementation saved an estimated four weeks on development
Increase in sales, online bookings, and donations
Improvement in social media engagement by 20%
Key Criteria for choosing Kentico
Faster development—we could build the site faster with fewer resources
Kentico CMS 8.2.x offers all of the required modules that other CMS' on the market don
Kentico 8.2.x supports all the latest Microsoft technologies, including Visual Studio 2013, Microsoft .NET Framework 4.5, Windows Server 2012, Microsoft SQL Server 2014, Windows 8.1, and Azure SDK 2.5
Content staging option while working with different environments/versions of the hosted site
Kentico application can run in multiple instances of one web role on Microsoft Azure.
Single instance supports multiple websites
Ease of use by content administrators
Easily maintainable document management system with workflows