Highly Usable, Accessible, and Integrated Solutions for a Leading Media & Broadcasting Company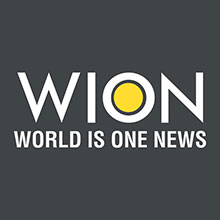 Zee Media Corporation Ltd (An Essel Group Company) is India's leading media & broadcasting company. Zee Media planned to develop innovative Technology Development of its first English TV News Channel, WION.

WION News targets International news stories with a South Asian perspective. Instead of broadcasting the local news reports from India, WION broadcasts international news content delivered by its correspondents across the globe. The staff consists of a mixture of young and seasonal correspondents with diverse nationalities who deliver news reports around the world.
The WION team consisted of seasoned and daring, young journalists of diverse nationalities. World is One News, WION examines global issues with in-depth analysis.

Today, WION is an international news entity with headquarters in India. Its website was launched on June 15, 2016 and the TV channel on August 15, 2016 as a free to air satellite service in 37 countries.
Goals & Challenges
The goal of the Wion is to deliver informative information that is not biased, with the team of Journalists who are neutral to the core and non-partisan when it comes to the politics of the world. Zee Media Corporation Ltd (An Essel Group Company) trusted Ray Business Technologies Pvt Ltd for the Technology Development of its first English TV News Channel, WION.
So Wion wants a platform to connect to general public and show what is happening in the world, providing access whenever and wherever.
The major objectives of Wion Technology development was to develop highly usable, accessible and Integrated Solutions as listed below:
Easy to use CMS with Dashboard for Wion Editors & Authors/Writers to create stories/articles, upload different content to use on different platforms.
Integrated Newsroom for quick News dissemination
Increasing time spent on Wion news website
User Dashboards for efficient task management
Generate Ad Revenue
Integration with Wires, Social and other media
Mobile App Development
Retaining and attracting new Viewers (Linear) and Users (Web & Social)
Solution
Ray Business Technologies (RBT) addressed Wion's specific needs to achieve their goals by:
Delivering Online news Channel with easy to use CMS and Dashboard
Developed the Solution to manage high-volume online traffic
Integrations with Newsroom Control (Automation) Systems
Integrations with Social and Analytics Platforms
Delivered Identity Management Solution
Delivered Mobile Applications with Ad platform integration for better ROI
Over the Top (OTT) Solutions
Secure Technology Platform to avoid any cyber attack
Wion team requires no development resource for Publishing and expiring of content. Implemented "Age-down" - degrade older content based on date and time of original post to the bottom of the page. RBT scaled up the performance using Redis Cache implementation.
Benefits / Business Case
Wion has been benefitted by:
Faster development: We could build the site faster with fewer resources.
Content staging option while working with different versions of the hosted site.
Easily maintainable document management system with workflows.
Actively supported by Kentico CMS 9.0 and strong developer community.
Ease of content management
Highly usable & Accessible solution for various user types
Secured Technology environment for cyber attacks
Please visit:
TV News Channel: WION News
Online Channel: www.wionews.com
Mobile APP: https://play.google.com/store/apps/details?id=esselgroup.zeemedia.wionews&hl=en