How to Create Forms in Sitefinity
Forms are the web pages that collect data from the users or the visitors of your website. Forms can be created and configured on the forms page. Before creating the MVC form you have to install the feature module.
To create work forms, follow these steps:
Step 1:
Dashboard > Content > Forms >
Create form

Step 2:
Give a title
Click on
create and go to add content

Step 3:
Now drag and drop fields from left side
For Example:
drag and drop text box field

Click on edit of text box field
Give label name and if you want place holder also and give validation message and Check required field(if required)
You can give predefined value
If you click on more options you can choose template and css for that form
Click on
save
button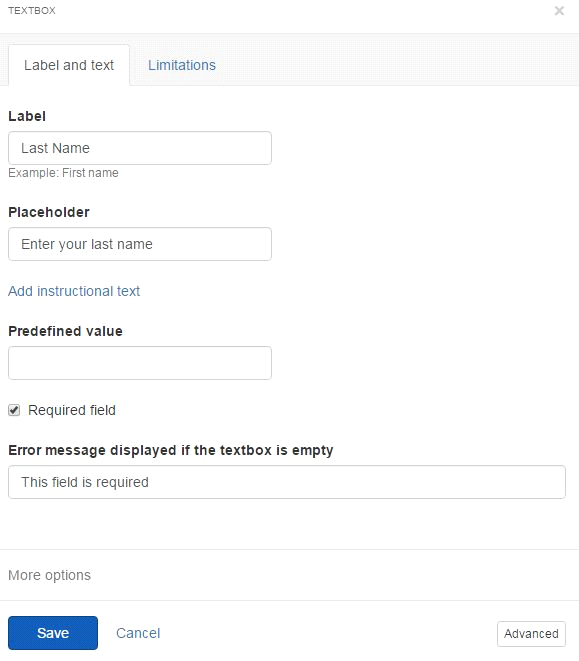 and
publish
that form
Open page in edit in which page you want to put that form.
Drag and drop that form widget like below

Then that will show forms and ask choose form then select your form and click on
save
then
publish
the page.