How to Create Custom widget in Sitefinity
Custom widgets are designed to improve the development of controls for Sitefinity CMS. When creating new custom widgets, open a user control in visual studio, you must override the LayoutTemplatePath property and put the path of the custom widget. When registering the new widget in Sitefinity CMS toolbox, you must provide the whole path, as opposed to only the virtual path.
To create a new custom widget, follow these steps:
Step 1:
Open your project in visual studio
Step 2:
Right click on solution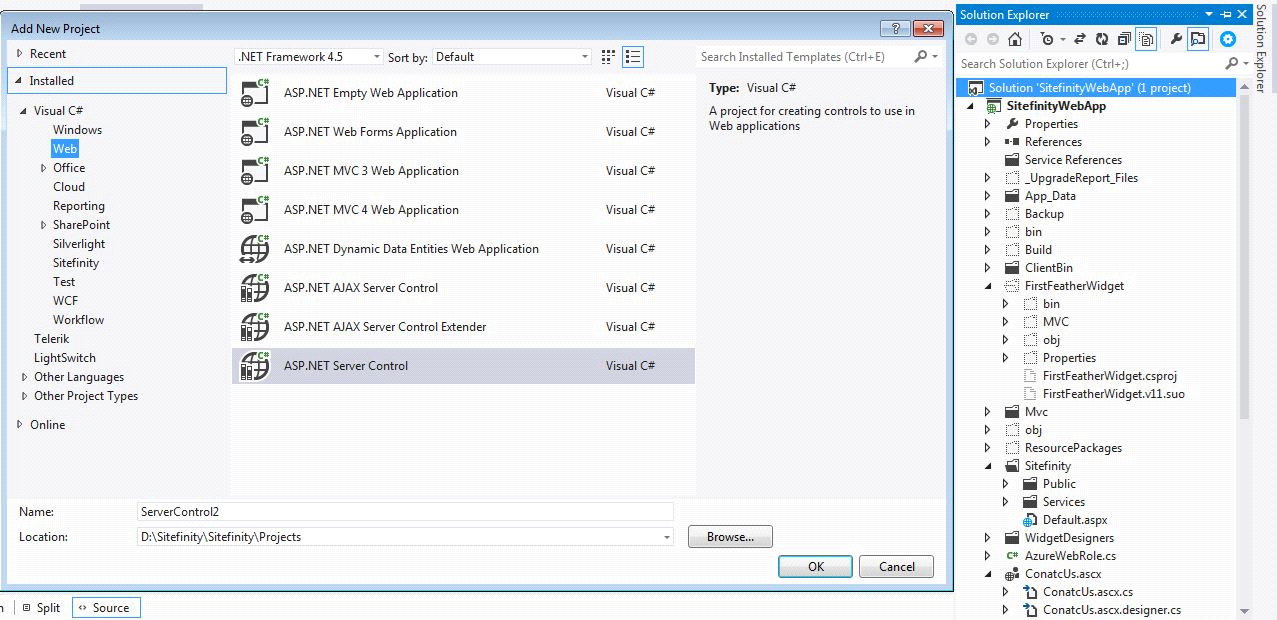 add >> new project >> web > asp.net server control > give name and select where to store> click on
add >
right click on your project add reference >
browse
> select telerik.sitefinity >
add > ok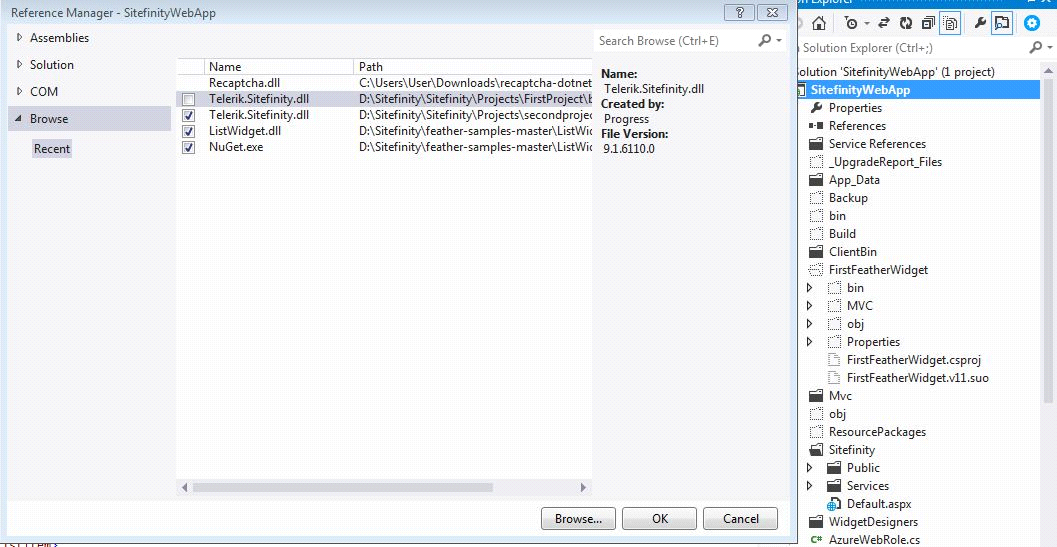 >
override the InitializeControls and LayoutTemplatePath methods
> if you want reference any template to your project you can add
> after that right click on your project add reference> solution > projects > check your custom widget(here mine is ServerControl1) >
ok.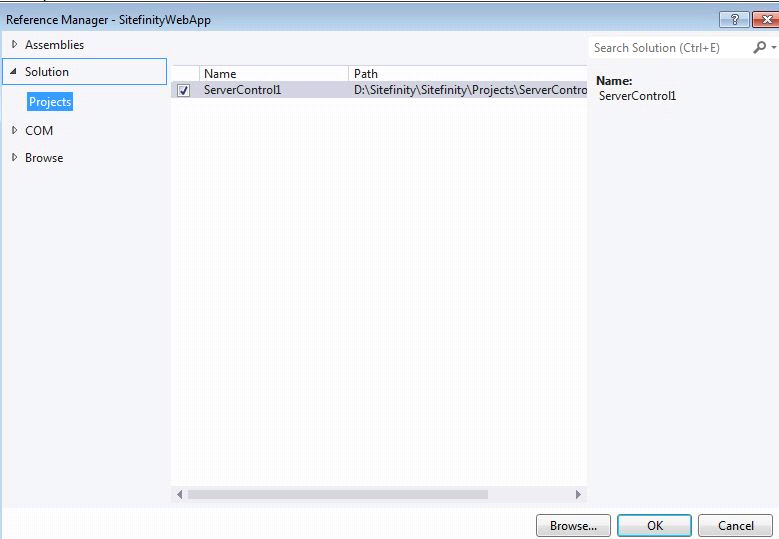 build your solution > register your custom widget to toolbox