Marketing Resource Management
Marketing resource management automates the process of getting marketing work done. It contains functionalities that manage: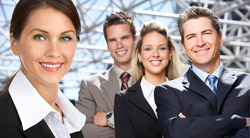 Planning and financials
Production management and workflow
Offer management
Brand assets - both digital and physical
Localization and distribution of collateral and advertising
Project management
Dynamic calendars
Marketing Resource Management can dramatically reduce the number of point solutions that a marketing department uses to get the work done. MRM requires a high degree of integration as is available with the Raybiztech solution.
The Benefits
Research reveals that majority of marketing dollars are spent on activities actually do not delivers value. By reducing marketing overhead and leveraging marketing investments, enormous gains are possible. Raybiztech MRM solution helps customers reduce cycle time by up to 33% and documented efficiency gains measured in the millions of dollars. Contact us today to understand how you can use our technology to better manage your scarce marketing resources.