Bpm'online CRM Development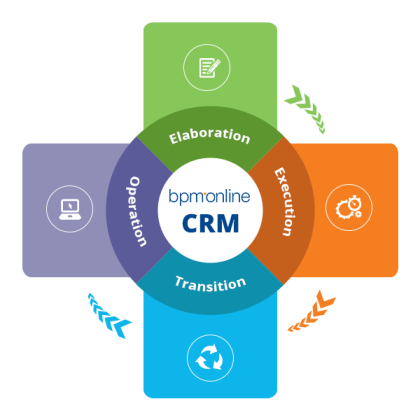 Bpm'online is a cloud-based and process-driven CRM for marketing, sales and service automation. The best and the foremost aspect of bpm'online is its out-of-the-box processes, which guide the users to most effective actions for rapid results.
Users like bpm'online for its engaging interface with its social look that is free from redundant information.
Raybiztech is a bpm'online partner, providing consulting and implementation services for bpm'online products. We follow PRINCE2, which is a worldwide acclaimed approach for implementing bpm'online. For implementing bpm'online, we follow four stages of project execution that include Elaboration, Execution, Transition and Operation.
Bpm'online received multiple awards and is widely recognized by key industry analysts. Today, more than 6,500 customers leverage bpm'online products.
A Complete View of Customer Journey
bpm'online enables companies to manage all the stages of customer interactions that starts from lead to order and continued account maintenance. Its best in class technology connects the marketing, sales and customer service.
Efficient Marketing Automation
bpm'online leverages Omni-Channel Communications and employs out-of-the-box best practice processes for proficient marketing automation.
End-to-End Sales Management
bpm'online end-to-end sales cycle management software enables customer acquisition, expansion and retention. Moreover, it guides you to take the most effective actions for boosting results and making the most of your sales pipeline.