Kentico License Price List
Kentico Gold Partner, Raybiztech offers comprehensive Kentico Solutions to leading enterprises globally. Raybiztech can assist you in strategic planning, Architecture, Audit, Integration, Migration and number of other Kentico Solutions.
We have worked with MNCs to select best kentico License suited for their CMS requirement.
Kentico has various CMS versions; Kentico Base, Kentico Ultimate and Kentico Enterprise; and all of these versions have significant features included. You need a Licensing expert like Raybiztech, who can help you to save your precious dollars.
Kentico License Price List options: (You can also find cost at Kentico Website)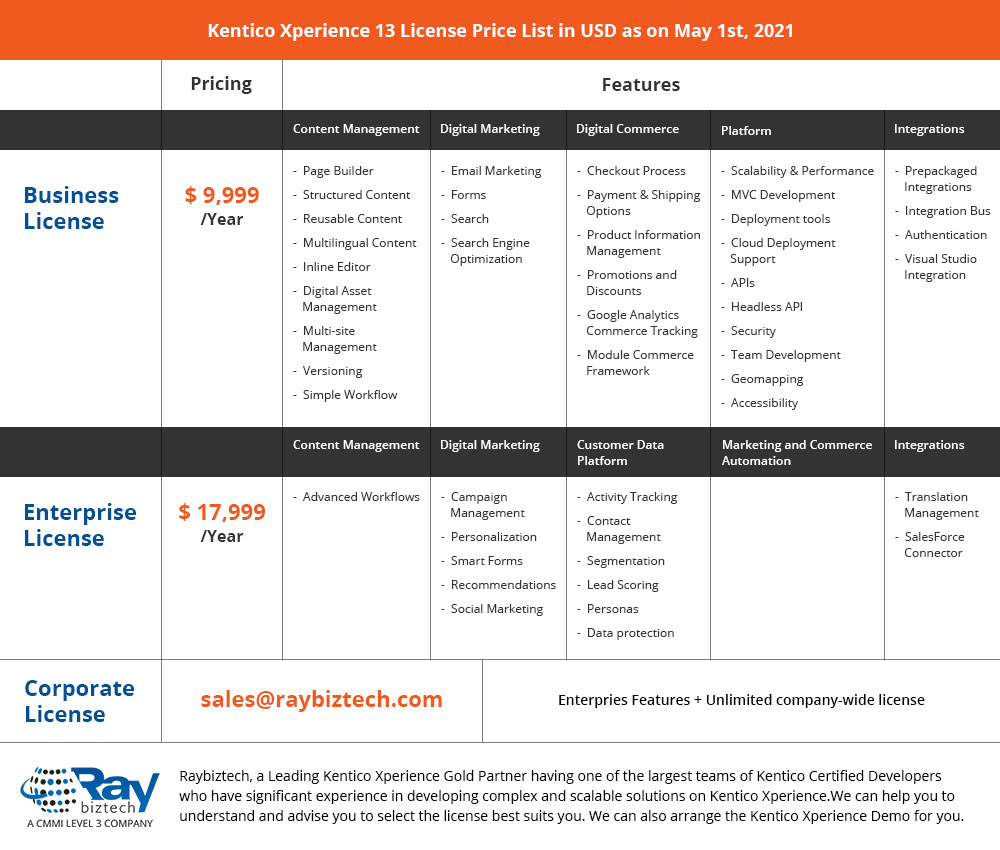 If you are interested to know more about Kentico CMS tool for your organization, then kindly send us your requirements or call our sales representative today! We will get back to you soon!