Responsive Web Development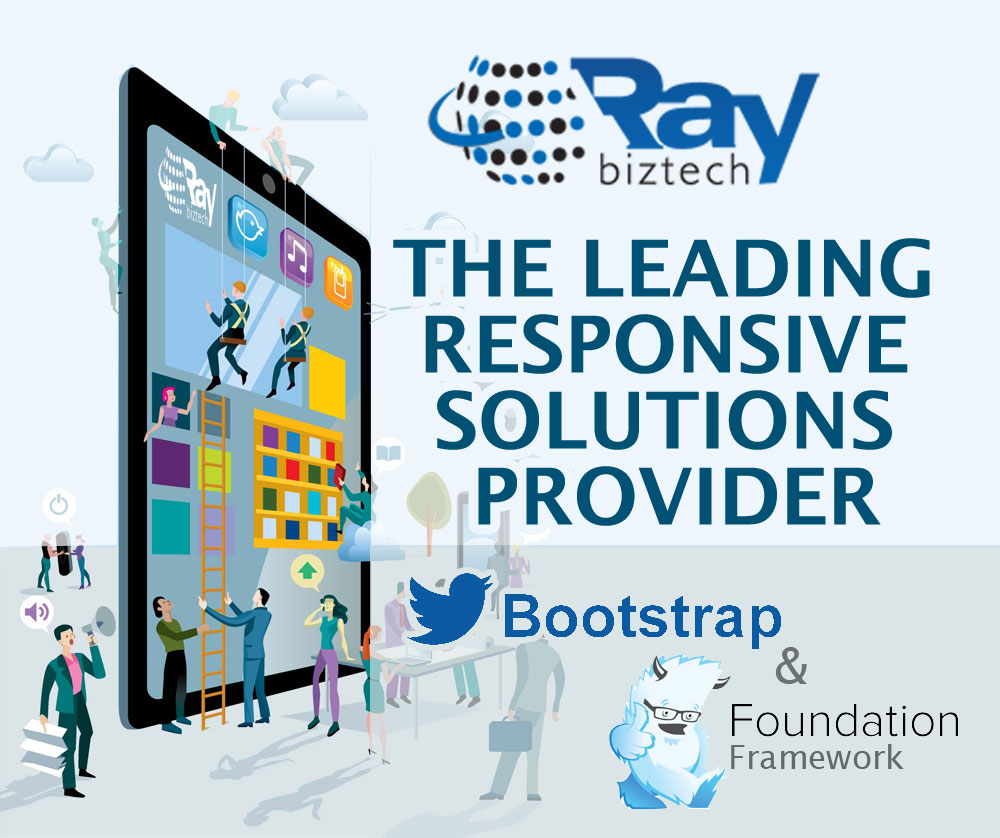 Let's consider below awe-inspiring facts:
89% of mobile phones sold in 2012 were web enabled.*
91% of all people on earth have a mobile phone
56% of people own a smart phone and/or Tablet
57% of mobile phone users, use mobile as their primary Internet Browsing source
72% of tablet owners purchase online from their tablets each week
19% of TVs sold in 2012 were Smart TVs, connected to Internet. Tripled from 2010
44% of World Population is connected to Internet
With unprecedented growth of smartphones and tablets in last few years has completely change the way Web Information is accessed today. More than half internet users are from Mobile or other handheld devices. This facts make it imperative for all Web Applications, websites, e-commerce portals, blogs, forums or social media sites to be compatible on all devices, so you do not lose valuable leads and customers coming from handheld devices.
In the post-PC world, responsive design is a must. Sites with responsive development provide an excellent experience on any screen: mobile, tablet, desktop, and even television. Responsive web design is a way of making a single website that works effectively on both desktop browsers and the myriad of mobile devices on the market. Responsive architecture gives the best quality browsing experience - whether on a smartphone, tablet, netbook or e-reader, and regardless of the operating system.
Responsive Web Development is an excellent solution for developing all devices' friendly Web Applications and Websites. At Raybiztech, we have been the front runner with our excellent experience in Responsive Web Development using industry standard frameworks and coding standards, including Bootstrap, Foundation, HTML5, CSS3 and JQuery. Our front-end developers stay immersed in the latest technologies, letting them execute designs and match actual design pixel by pixel.
We build clean, usable and responsive applications and websites that are responsive and content focused. Responsive design is a forward-thinking technology, so we develop sites that will work on next year's devices as well. Our responsive websites changes its appearance and layout based on the size of the screen the website is displayed on.
Advantages of Responsive Design
With responsive application sites, you'll be making your website accessible to people 24/7. A lot of your customers will constantly be on the move. In fact, this is one reason why people are turning towards mobile devices to access the web. If your website is not accessible to this sizable chunk of customers or potential customers, then your business has a lot to lose and your competitors have a lot to gain. Don't let that happen to your business.
Increasing your reach to wider audience using tablet and mobile audiences
Increase sales and conversion rates
Consolidate your analytics and reporting, since you manage one single site and not multiple site or mobile native apps
Increase your visibility in search engines
Save time and cost on mobile development because responsive works on all devices, seamlessly
Save time and cost on site management
Consistent User Experience
At Raybiztech, we understand that responsive design strikes a delicate balance between adapting one design across different devices and platforms and maintaining a single consistent experience. We combine our years of experience and knowledge in both web and mobile platforms to create a solution that is relevant and effective for your online business and information gateways.
Our developers follow flexible and fluid grid system which adapts to its environment, so the same design and code shrink or expands into any browser without sacrificing looks or performance. We focus carefully on product goals, ease of use and clear content hierarchy so that different versions of the website integrate seamlessly.