Cloud Management and its Advantages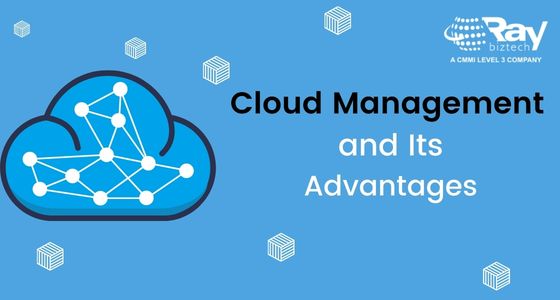 Cloud Management is created to respond to a need that occurred in parallel with the spread of Cloud Computing. With the increase in company resources, more and more companies have decided to rely on the cloud, finding the need to outline a strategy to manage and organize activities in the Cloud.
What is Cloud Management?
Cloud Management can be considered as a direct consequence of the success of Cloud Computing and the large role it has now assumed in companies. To better understand what it is, let's take a step back and try to define the concept of business in the Cloud.
Cloud Computing is the provision of services - requested by a client company - through the Internet and therefore accessible on-demand and in self-service mode. These services allow you to use certain resources - such as storage, servers, networking, databases, data transmission, applications & intelligence - that are pre-existing, configurable, and remotely available in the form of a distributed architecture.
This is a pay as you use model i.e you have access to technologies through a service fee, saving on the purchase of hardware and software and configuration, management, and maintenance costs.
To control and manage the virtual resources made available by the Cloud, however, a strategy is needed that defines how to access these resources, how to organize them, and how to use them.
And this is where Cloud Management comes into play, proving to be an excellent solution for supervising and controlling the cloud - be it public, private, or hybrid - and creating a cohesive and coherent process.
A support tool for the internal IT department of the company and for the external technical staff capable of giving indications and directives for a systematic administration.
Advantages of Cloud Management:
The main advantage of relying on Cloud Management is certainly the ability to produce the resources and services of a Cloud infrastructure, as well as all applications, data, and access methods.
But the benefits that this opportunity brings are numerous, following are some of them
Performance optimization: Resources are used as efficiently as possible, visibility is unified, and costs are minimal thanks to intelligent end-to-end operations.
Accelerated Agility: The delivery of platform, app, and infrastructure services is accelerated by aiming for a self-service offering.
Flexibility: Every aspect of the Cloud can be managed from a single control panel, relying on great customization according to your needs.
Constant monitoring: you can enhance security, automate compliance, manage risks and keep usage and costs under control.
Less manual intervention: Various activities and workflows are automated by provisioning and using specific templates, reducing the margin of error and improving efficiency.
Management software: The software used detects problems in time and solves them, also generating useful reports and sending alerts to the technical team.
Modularity: A single project can serve to satisfy different requests, thanks to specific options in the fulfilment process.
Customization of scripts: Scripts are composable, so some segments can be added or removed, making it easier to customize the service.
The benefits start with a competent technical team
To fully enjoy these advantages, however, it is important to have a competent and experienced technical team.
It is not enough to have an effective Cloud Management strategy: to put it into practice successfully, there must be a staff that is up to par and equipped with all the tools to do it.
The internal and external technical teams of the company must collaborate to achieve the objectives, coordinate their activities, and fully understand their role.
The staff must also constantly monitor the metrics offered by Cloud Computing, test the performance of applications and update corporate policies and rules relating to management.
As well as maintaining a good level of security by addressing patch vulnerabilities and contingencies and making important decisions about the infrastructure.
If a company cannot rely on an adequate technical team, it can find support in external companies and services that offer the necessary skills.
The importance of a good platform
Finally, the secret to counting on an effective Cloud Management strategy is to have a good platform that knows how to direct resources and services.
The platform is the tool that monitors Cloud environments, administering and coordinating every aspect and offering an integrated and easy-to-manage environment.