Why should you learn Content Modeling?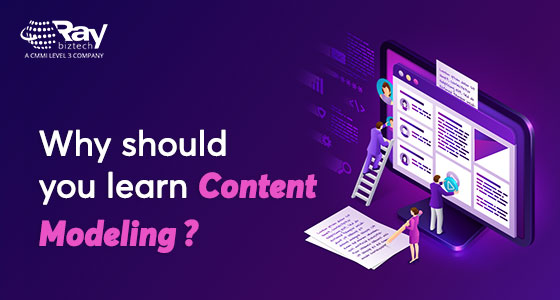 As an architect or developer, you already know what it takes for the project to come together. You have already broken down the page of the mattress product into its components and are picturing how these elements will map to the user interface of your single-page application. In addition to being expensive and hindering execution readiness, migrations are also tedious work for developers.
Migrations are often executed when businesses outgrow their existing CMS. Outgrowing a CMS means you cannot operate according to your business plan because the content or systems used aren't scalable. A future-proof content model can alleviate these problems and even make migrations obsolete.
Creating great content models is already seen as a distinct advantage for agencies and individual content creators. It's a skill that will help you stand out from the crowd and secure a new job. Indeed there is something you already know that would make this article come alive, so why not reuse it?
What is Content Modeling?
The content model identifies all content types and their relationships within a brand. Content models help strategists to visualize the purposes of each piece of content, making it easier for them to organize a site's content, including web pages, blog posts, PDFs, images, and unpublished documents. The content modeling process entails constructing a logical taxonomy structure for the content you create and publish online.
The Content Modeling Process
The approach to designing your content model isn't straightforward, but you can use guidelines to make it manageable.
The First Step : Identify the Ecosystem
There are two ways of finding all of the existing content on a website. You can use Google to search for the website at site:yourwebsite.com. This will list all of the pages indexed by Google for your website.

The Second Step : Create an Ecosystem
As part of Phase 2, you'll need to painstakingly organize your (possibly gigantic) ecosystem of content. "...take all the content you know about, add in the ideas for future content, and turn them into a plan, and drive that plan by user needs."
It's easier to create a content strategy if you think about your users first. What page should your customers see when they search in Google for "email software"? You could have up to 10 or 20 blogs about email software that are appearing instead of the homepage in search.
What are not Content Models?
A site map is not a top-down view of a website's page layout. Navigation is not a way for users to get from A to B. And page types are not a description of how content should be laid out on a page.
When creating a content model, it would be best if you went beyond web pages. Maybe you begin there, but if you want your content to flow beyond you and your control, it needs to be meaningful—model content outside of the confines of its initial context, Web pages typically.
How do you define a content model?
Content models are a representation of different types of content and how they interrelate to one another. For example, in-car dealerships, first-class citizens include Vehicle, Dealer, and Manufacturer. Content models are used to identify content types, model their relationships, and provide a shared semantic understanding of content from sponsors to developers.
Despite their prominence, content models are rarely implemented. They are believed to be difficult and require an understanding of less understood elements, such as metadata. And taxonomy. Content modeling (or content modeling) is a highly creative activity and freakishly awkward to get right.
Content Modeling: What are the benefits?
An effective content model has several benefits:
1. Modeling Incentivizes Collaboration: Content models promote collaboration among designers, developers, and content creators.
2. IAs and IDs: In addition to enhancing consistency within page designs, a content model assures that they can accommodate various content types and all the functionalities specified in the designs.
3. Developers: When a content model identifies a CMS that cannot accomplish a particular component or feature, developers can adjust their approach (or look at other CMS solutions) until the desired result can be achieved.
4. Those who create content: The CMS's content model provides guidelines for creating content (e.g., blog posts or videos) and how to upload it.
Summary:
Organize Your Content Strategy
There is often no clear structure in place for content strategy at many brands. Creating a content model may seem like a complex undertaking, but it helps you clarify your business goals and foster a more cooperative working environment within your content strategy team.
In addition, it's fun. Content modeling should include collaboration and input from all of your stakeholders. It should be a true collaboration, with everyone involved having their say. It can help everybody consider their roles and responsibilities. Imagine empowering all employees to contribute to content creation with proper governance in place. By giving all employees a voice, you can extend the content creation team exponentially.
About Raybiztech
Raybiztech is a leading global Information Technology (IT) Services and Solutions, a CMMI Level 3, ISO 27001:2013 Certified Company. We are a Member of NASSCOM, HYSEA, NJTC, and AIIA. Raybiztech offers comprehensive end-to-end IT Services for Business Application Development, Enterprise Solutions, Enterprise Collaboration Services, Testing and Quality Assurance Services, Cloud Computing and IT Infrastructure Management to organizations in the Banking & Finance, Insurance, Healthcare, Manufacturing, Retail, Media & Entertainment, Leisure & Travel, Telecom and Energy & Utilities verticals as well as Independent Software Vendors.