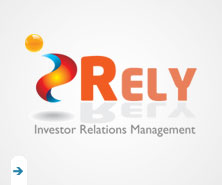 Ensuring compliance with the stock exchanges and providing an accurate picture of the company to the financial community is vital for companies, aiming to create stronger relations with Investors. Strong corporate governance processes and information transparency builds trust and credibility with the investor community. iRely Software enables companies to easily deploy a web-based solution to define and manage communications with the investor community as well as provide them timely updates. Its easy to use functionalities enable companies to deploy a user-friendly website to offer detailed public information about the company to all stakeholders.
With iRely you can:
Manage investor contacts and contact details
Define and manage investor communication plan
Create annual reports and quarterly updates
Communicate with stock exchanges
Create a web portal for easy information dissemination
You can Contact Us or Request for a Quote .