Top 10 new features of Microsoft Dynamics 365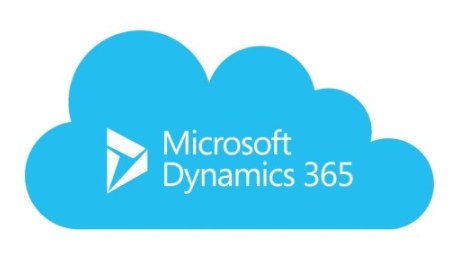 The new features of Microsoft Dynamics 365 will surely excite the developers. So, check out some of the new features of Microsoft Dynamics 365 Development.
Customer Insights
Customer Insights is a SaaS service that is based on Azure. It enables all the organizations from small to large to bring together data from a number of sources, including Microsoft Dynamics 365 and generate insights and knowledge for building a holistic view of their customers.
The new editable grids
The editable grid feature facilitates inline editing capabilities in the main grid as well as the sub grids without switching records or views. The editable grids get support in Dynamics 365 for tablets and Dynamics 365 for phones.
Data Export service
Data Export is an additional service made available as a Microsoft Dynamics 365 (online) solution, which adds the ability to duplicate Dynamics 365 (online) data to a Microsoft Azure SQL Database store in a customer-owned Microsoft Azure subscription.
Web API Enhancements
When the scripts are written leveraging the Web API, these scripts can start working when the local data in Dynamics 365 for Outlook is leveraged when the user is offline.
Activity Sorting Control
There is a new sortdate attribute on the activity pointer entity that can be used for controlling how activities are sorted by date. For instance, if you want to have email entities sorted by the senton attribute value instead of the modifiedon attribute value, create a workflow or plugin to set the sortdate value equal to the senton value only for email entities. Otherwise, sortdate attribute can be set equivalent to the modifiedon value. For your query, you can use sortdate attribute in the orderby criteria.
Server-to-server authentication
Use server-to-server (S2S) authentication to seamlessly and securely communicate with Microsoft Dynamics 365 (online & on-premises) with your web applications and services. S2S authentication is the common way that apps registered with Microsoft AppSource use to access the Dynamic 365 data of their subscribers.
Process enhancements
It is now possible to execute custom actions and SDK messages from process dialogs, workflows and many other actions.
Introducing apps module
The apps module has been introduced in Dynamics 365 for sales. This is a new concept, which enables to have multiple apps within the product. However, this feature is only in preview only mode for this release.
Dynamics 365 App for Outlook
To strike the power of Dynamics 365, use Microsoft Dynamics 365 App for Outlook when you are using Outlook on the web, phone or desktop. When you install Dynamics 365 App for Outlook, you will see Dynamics 365 window or pane, depending on the version of the app you have installed or when you compose an email message or set up an appointment or meeting.
Cortana Integration
Cortana Integration is a preliminary feature available to companies, which use the CRM Online 2016 update. We can expect changes to this feature in the future, therefore it should not be used in production. It can be used only in development and test environments.