Why should you opt CRM Software for your businesses ?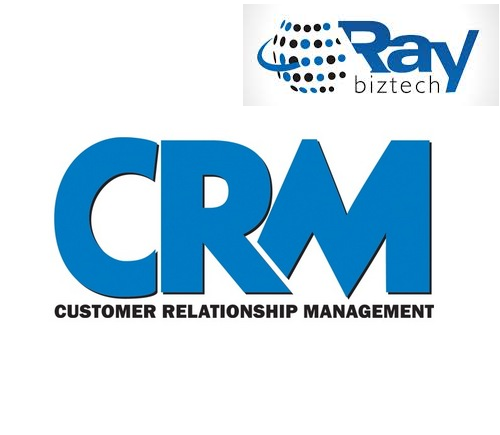 Undoubtedly, in today's competitive markets those enterprises are going to prosper and win that manage their relationships effectively with their customers. An ideal CRM includes, tracking, reporting, storage, predictability, reporting, sustainability and accountability of your entire business processes. Customer Relationship Management refers to the process that an enterprise learns about the behavior of their customer and purchasing needs with a purpose to develop strong and long lasting relationships with them.
With the emergence of Dynamic markets, advent of latest technology, trends, globalization and customer requirements companies are opting CRM that will help their businesses to deliver the best in terms of customer satisfaction and quality.
Let us discuss the reasons that help you in opting for a CRM.
You are well informed and you can make quick and sound decisions as CRM helps to know the reporting from all areas of your business.
The possibility of Excellent time Management is very high as CRM help users to follow up leads that comes out of automatic alerts when any related events happens or occur.
CRM helps in lead generation of higher quality by marketing activities through CRM Segmentation and also helps in sending personalized campaigns.
An ideal CRM helps in providing reports that are trusted and are used for making reliable sales.
Timely action to fix the issues and to reward outstanding employees in your enterprise is much possible with the use of CRM.
CRM enhances communication in terms of shared data, daily service schedules, team calendars and helps everyone to find their daily individual activities.
With the use of CRM you can replace all manual tasks which are responsible for eating away your valuable time and also helps to prevent duplication of the data and will help your employees to completely focus on their productive activities.
Use of CRM helps to remove double handling of tasks related to back office applications and finance and CRM well integrates to identify new opportunities related to selling opportunities.
Marketing Actions are reported to Email marketing related to CRM to identify the hot prospects immediately and to route to the sales teams.
With the help of CRM, businesses can be done globally more effectively and by having accesses that are reliable to all the clients by using CRM apps in table devices as well as in mobiles.
Helps in managing all the important workflows that are in a single application that include diverse processes like projects, contracts, applications and events.
As the CRM helps in sharing information and collaborate effectively which in turn leads to a positive team culture in the enterprise.
Use of CRM helps in shortening sales cycles and helps in improving the winning rates among the team to focus more effectively.
By Adding CRM processes, scalability that fuels the growth of your business is well possible.
Critical customer data can be well safeguarded with the use of CRM as the data can be given access as per the role and responsibility.
About Ray Business Technologies Pvt Ltd :
Raybiztech has years of experience in providing CRM Solutions on diversified technology platforms including but not limited to Microsoft Dynamics CRM, Salesforce, vTiger, Siebel, PeopleSoft CRM. Raybiztech helps you engage your clients and leads in the most efficient and cost effective way and to get ahead in the competition. Our experienced sales & marketing teams helps to improve your lead generation with campaign management by designing better campaigns and by implementing multi-channel lead management solutions.
Undoubtedly, providing outstanding and innovative customer service is more challenging and critical than ever. We deliver secure, effective and integrated CRM solutions for the market leaders globally. Raybiztech's CRM services not only provides innovative CRM services but also helps you to acquire new customers. Raybiztech CRM expertise team and its Value Proposition can assist you with Business Process Assessment, Software Selection, Strategy Definition and best practices, Data cleansing, Data migration, and integration services, Requirements Definition, Data cleansing, Data migration and integration services, Upgrades and Enhancements, Post-implementation Services, Turnkey Implementation Services, Off-site/offshore Development Services.