Why MS Dynamics CRM is one of the first and best choice ?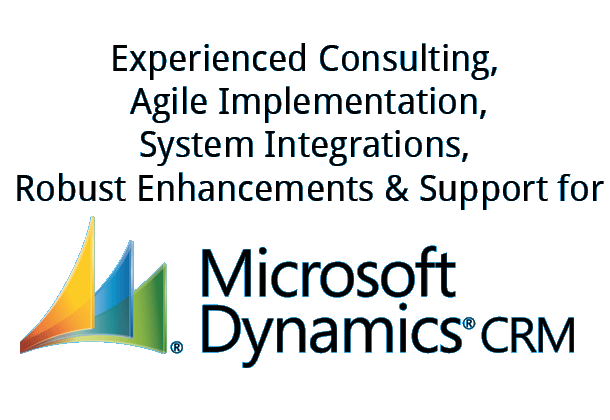 Microsoft Dynamics is the affordable, flexible and fast CRM Solution that helps in easy learning and use. To leverage your business a greater productivity, MS Dynamics CRM helps in measuring and consistently improving the process of customer businesses using technology and tools like outlook and Microsoft Office that are already familiar with. MS Dynamics CRM is an application that is highly flexible as it available as installed on premise or as a hybrid partner- hosted service. It is a combination of sales, powerful servicing and marketing tools that will enable you to get a clear view of your customers right from Initial contact to support related to post-sale.



Lets discuss those successful elements that makes MS dynamics CRM more successful globally :
Intuitive and comfortable look and the rich features that will help in collaborating and communicating the way people interact with each other.
It helps you to define the important relationships between people and services and other things to your organization and manage interactions and information between them effectively.
MS Dynamics can be accessed from within Outlook as it is familiar and it is an intuitive user interface.
Excellent integration with Microsoft Office.
As per your organization requirements, you can customize accordingly.
Low cost support, rapid deployment, fast and simple connectivity to external data sources and to legacy systems.
MS Dynamics CRM is one of the most famous Customer Relation Management solutions that is designed for customer care and helps management to take important decisions more confidently. With more than 40 languages, MS dynamics is a multi-language CRM Solution.
Microsoft CRM system is fully integrated that will help the organizations to attract, maintain profitable and more engaging relationships as it is a single operating platform.
About Raybiztech : Ray Business Technologies is a CMMI Level-3, ISO 27001:2013 Certified Company. Raybiztech has years of experience and expertise in providing CRM Solutions on diversified technology platforms including but not limited to Microsoft Dynamics CRM, PeopleSoft, Siebel, vTiger and Salesforce CRM. Added to this that Raybiztech offers comprehensive end-to-end IT Services for Business Enterprise Solutions, Enterprise Collaboration Services, Big Data, Embedded Systems, Cloud Computing, Application Development, IT Infrastructure Management, Testing and Quality Assurance Services to organizations in the Retail, Media & Entertainment, Healthcare, Leisure & Travel, Manufacturing, Insurance, Banking & Finance, Telecom and Energy & Utilities verticals as well as Independent Software Vendors.