Business Management with Microsoft Dynamics CRM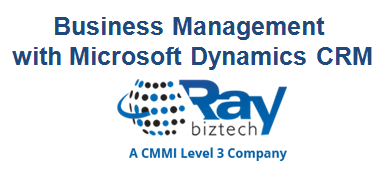 This section describes the role of the business manager in the implementation process and the planning tools available for that process. Business managers play a key role during all the phases of a successful implementation of Microsoft Dynamics CRM: planning, development, deployment, and post-deployment.
Each organization has a set of business processes unique to that organization. To run smoothly, organizations should standardize processes across the organization, and encourage all users to follow these standards. By mapping your business processes to Microsoft Dynamics CRM, you will determine areas where you either have to modify your processes to match Microsoft Dynamics CRM, or configure and customize Microsoft Dynamics CRM to match your business processes.
Microsoft Dynamics CRM is a solution for automating internal business processes by creating workflow rules that describe routine and repetitive tasks involving daily business operations. These processes can be designed to make sure that appropriate and timely information is sent to the correct people. They also help participants keep track of the steps they have to take to complete their work. You must decide which processes to automate.
When Microsoft Dynamics CRM is deployed in your organization, your role is to make sure employees are trained correctly, and that everyone understands their responsibilities for data management. In addition, because configuration and customization can be done through the user interface in Microsoft Dynamics CRM, business managers in many organizations are responsible for adding and removing users, changing security roles to meet employees' data access needs, changing team and queue memberships, and even customizing the user interface.
After your employees start using Microsoft Dynamics CRM, you must have a process for deciding when changing business needs require changes to Microsoft Dynamics CRM.