What is Microsoft Dynamics 365? A brief overview of Dynamics 365 Business Applications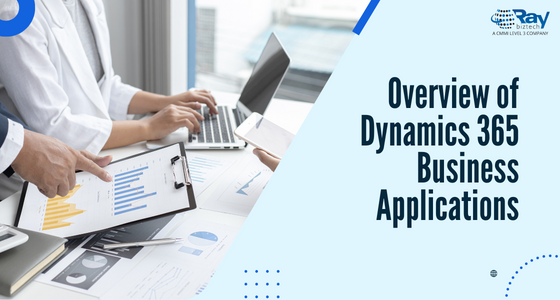 What is Microsoft Dynamics 365?
Microsoft Dynamics 365 is a collective term for core business applications provided by Microsoft to support corporate growth. By introducing
Microsoft Dynamics 365
, which has CRM and ERP functions, it will be possible to realize all operations from discovering potential customers, customer relationship management, sales to payment, and customer support. In addition, with flexible licensing that allows you to start with what you need, you can expand at your company's pace, such as starting with CRM.

Ample Applications Supporting Business
Dynamics 365 consists of multiple applications that meet your business requirement. Since it can be introduced step by step, starting with the necessary functions, it improves business processes while optimizing costs.

What is Dynamics 365 Finance?
Dynamics 365 Finance
provides financial visibility for a wide range of business types, with a focus on enterprise core operations such as sales, purchasing, accounting, supply chain management, production management, project accounting, distribution, and retail functions.
Assess business health to improve financial management, enhance financial decision-making and drive agile growth with financial reporting, embedded analytics, and AI-powered insights
Drive high productivity, implement next-generation business models, and maximize financial performance by integrating financial and core processes and automating tasks
What is Dynamics 365 Supply Chain Management?
With Dynamics 365 Supply Chain Management, you can adapt quickly to a predictive supply chain to build a resilient and sustainable supply chain.
Design products quickly and accurately by improving product quality control and reducing time to market
Improve demand forecasting, eliminate out-of-stock situations and optimize inventory allocation for reliable and agile planning
What is MS Dynamics 365 Sales?
Connect sales teams with customers through their preferred channel for large-scale individual sales, and drive sales based on customer insights.
Use Microsoft Teams to connect sellers and customers through preferred communication channels
Streamline the sales cycle with the best next action recommendations that focus on the highest priority activities that are most likely to close using AI
What is Dynamics 365 Marketing?
Dynamics 365 Marketing orchestrates personalized experiences across touchpoints, strengthens relationships and earns loyalty, and evolves customer experiences.
Respond to customers in real-time by designing, anticipating, and delivering content on the right channel at the moment of action in a personalized customer experience
Align the customer experience across marketing, sales, commerce, and service teams to deliver a consistent customer experience and accelerate customer acquisition and loyalty
What is Dynamics 365 Customer Service?
Gain long-term customers with intelligent service and support across all channels.
Automate self-service with virtual operators and a rich support information portal
Personalize Customer Interactions with Connected Experiences
Improve agent productivity by providing agents with the right information at the right time with AI-powered productivity tools to provide evidence-based case resolution
What is Dynamics 365 Field Service?
Dynamics 365 Field Service is service predictive with data insights and connected experiences to move from reactive to proactive to deliver superior field service.
Adapt to evolving customer needs by delivering thoughtful, collaborative service experiences through personalization to earn trust and loyalty
Equip employees with the right tools and relevant work order data to ensure they are prepared for every service dispatch and improve worker productivity
About Ray Business Technologies:
Our Microsoft Dynamics 365 development processes are effortlessly handled by our focused D 365 Developers who utilize best-in-class Developer plug-ins, Toolkits, workflow assemblies, web resources, and VS environment for delivering superior Dynamics 365 business applications to clients globally.