Cloud ERP is the key to a well-connected Supply Chain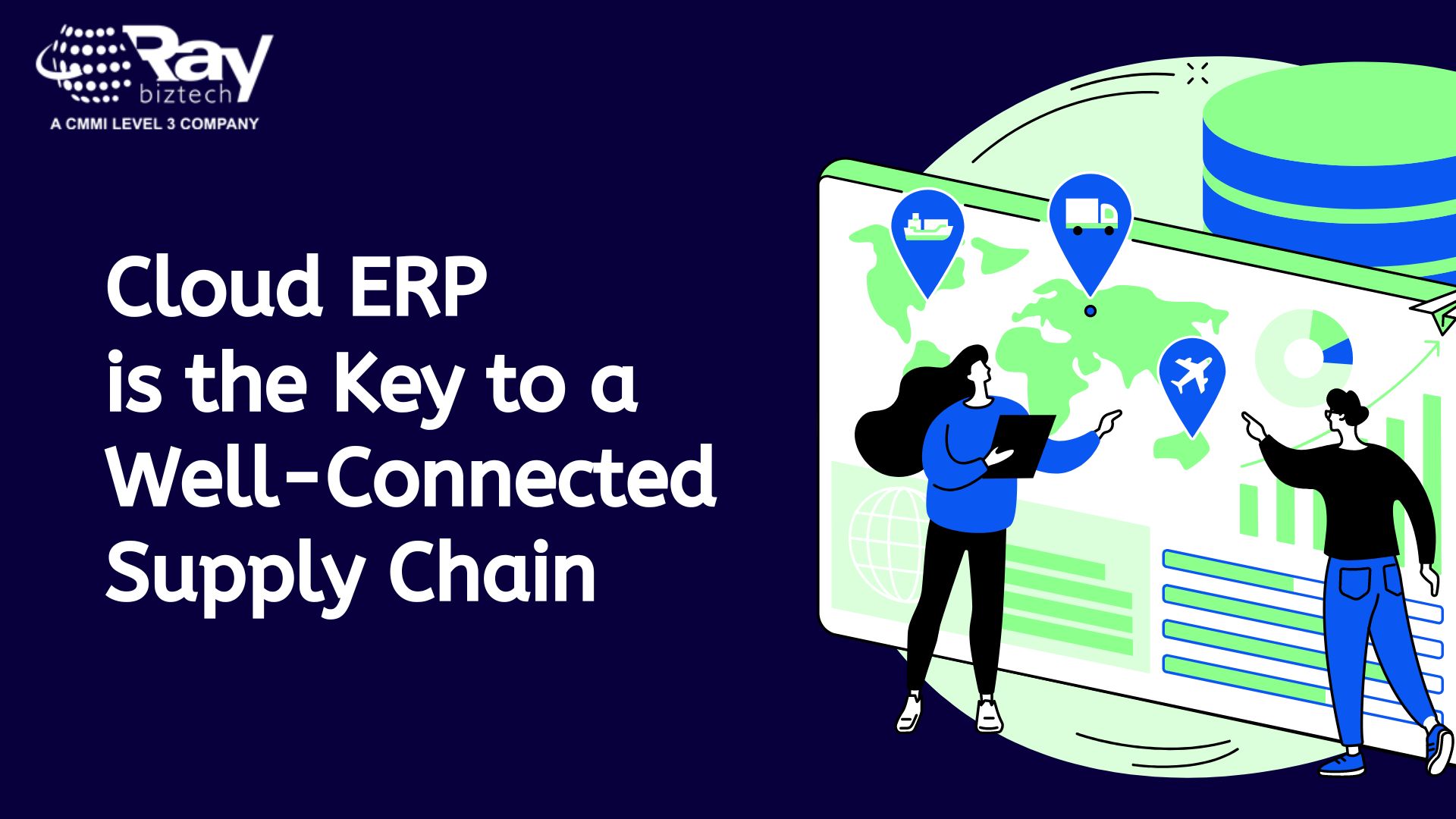 A modern, cloud-based ERP solutions provide powerful core capabilities as well as advanced options.
A modern ERP system is essential for a stable supply chain. Here's why.
The need to reduce operational costs and build connected processes has gained traction throughout the corporate environment. Businesses must reimagine their supply chains in order to thrive in a post-pandemic world. Increased supply chain visibility and agility are critical to becoming highly resilient as businesses around the world recover from the COVID crisis.
Five significant advantages of implementing a responsive and connected cloud-based ERP system
Access to critical data at any time
Cloud ERP software decentralizes data, makes it more accessible, and allows for greater collaboration and agility. It provides greater supply chain visibility as well as real-time data on order, inventory, and delivery data. These insights result in data-driven decisions that shorten the time it takes to mitigate disruptions and uncover opportunities to increase efficiency across the supply chain continuum.
With ease, monitor supply chain activities
A cloud ERP system provides the data required to track and modify supply chain activities. It provides thriving businesses with the flexibility they need to ensure cost-effective operations and competitiveness.
Better Data Security
A leading cloud-based ERP provider, such as Microsoft, provides businesses with a highly sophisticated, enterprise-grade security infrastructure. In order to prevent malware and cyber security threats, advanced predictive algorithms detect anomalies and data security risks quickly.
Meet customer demands with ease
It is critical to be adaptable in order to meet new customer segments and marketing channels as they emerge. Organizations can provide customers with timely services and information if they have clear insights into inventory and delivery data. Customers benefit from increased supply chain transparency because they are given relevant information about their purchases, including delivery time, which leads to increased brand affinity.
Achieve top-line benefits
The effective use of production lines and employee productivity guides organisations toward strategic growth initiatives. A cloud ERP solution provides a modern solution that addresses current challenges by automating operations and eliminating redundant supply chain processes.