Best Indian Online Shopping Websites - Top 10 Online Shopping Sites in India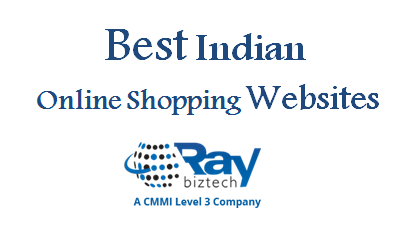 Online shopping is becoming popular in India now. Indian people in metro cities have very less time for finding commodities with good quality and wide selection, Online shopping offers vast, easy and interesting shopping experience.
Online shopping offers several facilities like 24 hours shopping in the comfort of home, which requires no travel, rich products availability and access to all specifications etc. Almost all online shopping sites now offer items in discounted price and at times free shipping for selected items. Unlike conventional shopping the consumer can get a detailed account of the specifications of the commodity through the website.
Ebay and Amazon are the market leaders in online shopping in the world. However, local counterparts are more popular in India. Below is the list of popular websites offering online shopping in India.
Indiatimes
Indiatimes shopping has the complete range of consumer items at lowest prices. The portal is supported by the Times of India group and offers support mostly in the north western part of India. http://www.shopping.indiatimes.com/
Rediff
Rediff shopping is the online shopping division of India's leading news and entertainment portal Rediff . http://shopping.rediff.com
HappinessSale
HappinessSale is a venture of RayChait Media Group, one of India's fastest emerging e-commerce company. HappinessSale was launched in 2010 and immediately caught the attention of online shoppers in India. The company has its headquarters in Hi-Tech city, Hyderabad. Visit. http://www.happinesssale.com
Home Shop 18
HomeShop18 is a venture of theNetwork18 Group, India's fastest growing media and entertainment Group. Network18 operates India's leading business news television channels – CNBC TV18 and CNBC Awaaz. HomeShop18 has also launched India's first 24 hour Home Shopping TV channel.. http://www.homeshop18.com/
Ebay India
eBay.in is the Indian version of the popular online shopping portal eBay.com. Ebay always had the diverse and passionate community of individuals and small businesses. Ebay offers used and fresh items with a wide network of international shipping. http://www.ebay.in/
Naaptol
Launched in January 2008, Naaptol has grown to become India's leading comparison based social shopping portal, the one-stop destination for all shoppers. http://www.naaptol.com/
Future Bazaar
FutureBazaar.com is owned and operated by Future Bazaar India Ltd. FB is the e-commerce arm of the Future Group. The company was incorporated in 2006 and began business in 2007. http://www.futurebazaar.com/