Test Planning & Execution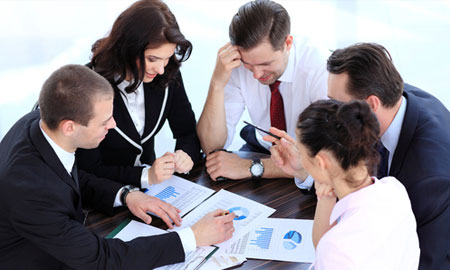 Raybiztech believes that integration of quality testing and development processes is an integral part of all projects. Our experienced and certified project managers are trained on various QA processes such as ISO and SEI CMM; and have led large testing assignments for Fortune 500 companies. They understand the dynamic nature of current QA requirements and have devised unique processes to develop Test Plan and Execution models.
Raybiztech's testing practice has been providing application and product testing & verification services to various verticals. The team provides test analysis, planning, design, development, and execution services to our clients. Our professional software test engineers have decades of cumulative experience in designing and developing complex application software, test software, and test systems.
With Raybiztech, you have complete, real-time access, participation and visibility to the development of test scripts and execution of quality assurance tests. This allows you to view and supervise the work being done on your project during every phase from start to finish.
At Raybiztech, we make the quality of your product our personal responsibility.
We can assist with manual or automated testing for a wide variety of projects:
Web Applications Testing
Java Applications testing
Web Services Applications testing
GUI and Applications testing
Mobile Applications Testing
Protocol Compliance Testing
Performance testing
Compatibility testing
Functional testing
Regression Testing
Testing web browsers, servers and other WWW middleware
Test Management
Test harnesses and frameworks
Automated test generation
Test Script Writing
Customization of Testing Environments
Software interoperability and Conformance testing